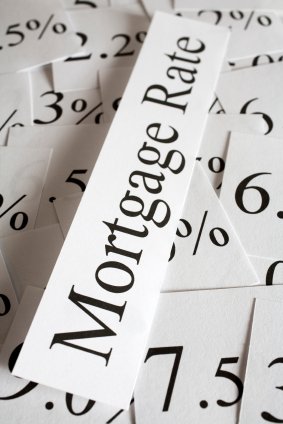 Last week had several interesting developments with implications for Canadian mortgage rates. For starters, the Bank of Canada (BoC) met last Wednesday and, as expected, announced that it would keep its overnight rate unchanged at 1%. (Reminder: Our variable rates are priced using the BoC's overnight rate).
Here are the highlights from the BoC's accompanying statement, with my comments in italics:
The Bank continued to attribute the recent spike in our inflation to "temporary factors". In other words, it reconfirmed that it will not alter its monetary policy in response to what it sees as a short-term development.
"The global economy is recovering largely as expected", but the European recovery has weakened, largely as a result of the situation in the Ukraine. I think the European recovery has been vulnerable throughout and that it was only a matter of time before a new spark relit the crisis anew. The Ukraine file may well be that next spark.
"In the United States, a solid recovery seems to be on track." Is it just me or would that statement be a lot more reassuring without the word "seems" in it? Probably a prudent hedge though, given that the U.S. recovery has been in a pattern of two steps forward, one step back for some time now. The latest U.S. employment data released last week are a recent case in point. After several months of strong job creation, the August data showed that the U.S. economy only added 142,000 new jobs last month, well below the 230,000 new jobs the consensus was expecting.
"Canadian exports surged in the second quarter", largely as a result a cheaper Loonie. "This pickup will need to be sustained before it will translate into higher business investment and hiring." The Bank is encouraged by this development but it is holding its applause until surging export demand proves sustainable and convinces businesses to jump in with both feet.
"Activity in the housing market has been stronger than anticipated." Our level of concern about the housing market is rising along with its incremental demand. Federal Finance Minister Oliver take note.
"The Bank still expects excess capacity in the economy to be absorbed during the next two years." The BoC has repeatedly linked the timing of its next overnight rate increase to our economy's return to full capacity, so the Bank is hinting that it expects to start increasing its overnight rate at some point over the next two years – although that two-year window gives it a wide margin of error to work with.
On an overall basis, the BoC maintained its wait-and-see monetary-policy approach and continued to keep investors squarely on the fence about whether its next interest-rate move will be up or down. Put another way, the Bank's message was that it will respond to material changes in our economic momentum when it sees them, but that it doesn't see them yet. read more…
David Larock is an independent full-time mortgage planner and industry insider. If you are purchasing, refinancing or renewing your mortgage, contact Dave or apply for a Mortgage Check-up to obtain the best available rates and terms.