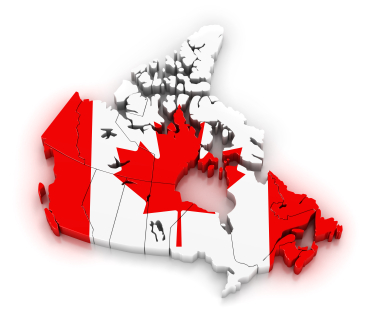 In Part One of this series about the upcoming mortgage-rule changes, we focused on the first change that takes effect today. In Part Two, we covered the changes that will take place on November 30.
In today's post, Part Three, I'll explain why I support the view that more changes were necessary and I'll offer my take on the longer-term impacts that these specific changes will have on our borrowers, lenders, and housing markets. Then I'll close by offering my opinion on whether our policy makers got these changes right.
(I will also provide my usual weekly interest-rate update at the bottom of this post.)
Canada, like several of the world's other developed countries, has a growing debt problem. Our economic growth rates have hovered just above stall speed since the start of the Great Recession in 2008, and much of the meagre growth that we have enjoyed over the past nine years can be tied to a sharp rise in our household debt levels.
This debt-for-growth trade off was initially easy to make in 2008, when the world teetered on the brink of depression and policy makers were willing to pay almost any price to avoid that outcome. At that time, allowing debt to expand further while the U.S. economy regained traction and our export demand recovered made sense, especially if it fuelled a rise in business investment that would help our exporters reposition themselves in the bargain. But our export recovery has been much slower to materialize than expected, and that hoped-for rise in business investment just hasn't happened.
Instead, households have used ultra-low interest rates to increase their borrowings to record levels, and since the collapse in the price of oil last year, household-debt fuelled growth has been just about the only thing keeping our economy out of recession. (A recent Stats Can report showed that our real estate sector now accounts for about half of our total GDP growth.)
In 2008 , we had room to allow househ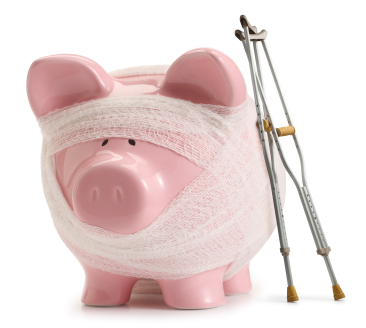 old borrowing levels to rise, but the period of ultra-low rates that has continued from then until now has fuelled a steady expansion of our debt ever since. For example, our debt-to-disposable-income ratio, which measures the average Canadian household's ability to service its debt, hovers at about 165%, which is just a shade below its all-time high – and that is with interest rates at record lows. If significant rate increases were to occur, distant as that prospect may seem for the time being, that ratio could rise much higher (and in a hurry).
Meanwhile, asset prices in general, and more specifically, house prices in major markets like Vancouver and Toronto, have skyrocketed, and that rapid appreciation has gradually spread to surrounding markets. Our policy makers have grown increasingly concerned about speculative real-estate investment that is based on the belief that prices will continue to rise in perpetuity. History has shown that if hot real-estate markets are allowed to run unchecked, the situation always ends in tears, and as Winston Churchill famously said, "Those who do not learn from history are doomed to repeat it."
Today, total Canadian household debt outstanding has risen to just a shade below $2 trillion, and in the second quarter of this year, that number exceeded our country's overall GDP for the first time ever. Of that total, our current mortgage debt outstanding accounts for about $1.3 trillion, and that number is skewed toward relatively new housing-market entrants because about one-third of Canadian home owners are mortgage free.
As our overall household debt level has continued to expand, so too have the vulnerabilities associated with it, and against that backdrop, I believe that our policy makers' instinct to take further action was prudent. (The question about whether they took the right action is still up for debate, and I'll offer my take on that question below.) read more…
David Larock is an independent full-time mortgage broker and industry insider. If you are purchasing, refinancing or renewing your mortgage, contact Dave or apply for a Mortgage Check-up to obtain the best available rates and terms.