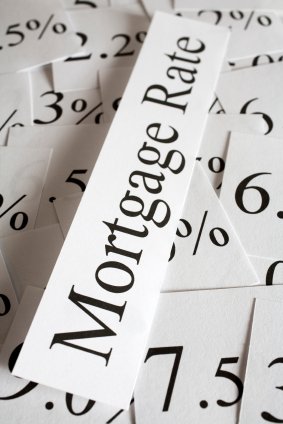 Happy New Year and welcome back!
In today's post we'll kick off 2015 by looking at five key factors that will signficantly influence the direction of Canadian fixed and variable mortgage rates in the coming year.
1. The Strength of the U.S. Recovery
The U.S. economic recovery has recently shown many encouraging signs. Employment is picking up, consumer and business confidence levels are improving, and not surprisingly, spending and investment are on the rise. U.S. GDP growth for the third quarter of 2014 was recently revised upward to a whopping 5%, marking its highest level in eleven years. While fourth quarter GDP growth is expected to fall back to the 2.5% to 3% range, this will still be considered healthy by today's developed world standards.
The continued improvement in U.S. economic momentum has fuelled speculation that U.S. Fed Chair Janet Yellen will raise the Fed's policy rate more quickly than had previously been expected, with forecasters now calling for the first Fed raise as early as the spring of 2015. While Bank of Canada (BoC) Governor Poloz has repeatedly said that the BoC will lag the Fed's tightening timetable, our monetary policies are closely linked, and if the Fed raises in early 2015, I expect bond-market investors to accelerate their forecasts for Canadian rate rises as well.
If this happens, the most immediate impact would be an increase in Government of Canada (GoC) bond yields, which could push fixed mortgage rates higher, while variable rates would remain at today's levels until the BoC actually raises its overnight rate
2. Slowing Growth in China read more…
David Larock is an independent full-time mortgage planner and industry insider. If you are purchasing, refinancing or renewing your mortgage, contact Dave or apply for a Mortgage Check-up to obtain the best available rates and terms.