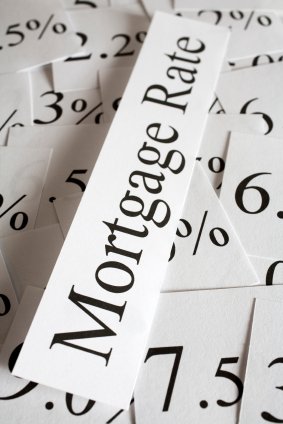 Last week we received the latest Canadian and U.S. employment reports and both offered useful information for anyone keeping an eye on Canadian mortgage rates.
Here are my key takeaways from the Canadian employment data for April:
Our economy lost a total of 19,700 jobs last month, although this was due to a huge decline in part-time jobs (66,500) which was partially offset by a nice pick-up in higher quality full-time jobs (46,000).
The private sector added 24,200 new jobs, and interestingly, the self-employment sector shed 24,100 jobs over the same period. It is widely believed that the self-employed sector of our labour force contains a subset of would-be private sector workers who are actually unemployed but prefer to call themselves self-employed instead. Last month's almost perfect correlation between gains in the private sector and losses in the self-employment sector appears to support this belief.
Most of the job losses were in retail (20,500), which doesn't come as a surprise after the announcement of some large retail store closings like Target and Future Shop and in the construction sector (28,400), which won't give our policy makers too much cause for concern if it signals slowing momentum in our housing sector.
Our manufacturing sector added 10,400 new jobs last month and this will be taken as an encouraging sign that the cheaper Loonie is helping our exporters gain more traction. Also, manufacturing-sector growth fuels job creation in other areas of the labour market, so this is a positive development for overall economic growth.
Average hours worked rose by 0.3% and average hourly wages grew by 0.6% last month. So while our overall economy shed jobs in April, those Canadians who were still gainfully employed worked longer hours and enjoyed a nice bump in their earnings, which have now risen by 2.3% on a year-over-year basis. When we compare that growth to our inflation rate of 1.2% over the same period (as measured by the Consumer Price Index), we see an encouraging uptick in the purchasing power of the average Canadian worker.
While our headline job growth was negative last month, there were some small but encouraging signs in our latest employment data. That said, a broader look at our longer-term job growth trend shows that our economy has added a monthly average of only 2,600 new jobs over the most recent six months, and that was with a surprising expansion in Alberta's workforce in April. As such, I would interpret the bright spots in the latest employment data as silver linings in the development of our still cloudy overall job-market.
Here are my key takeaways from the U.S. employment data for April: read more…
David Larock is an independent full-time mortgage planner and industry insider. If you are purchasing, refinancing or renewing your mortgage, contact Dave or apply for a Mortgage Check-up to obtain the best available rates and terms.