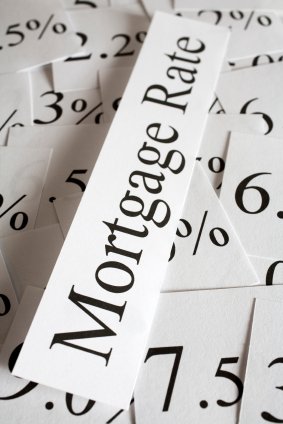 Last week we received the latest U.S. and Canadian employment reports and both offered useful insights into where Canadian mortgage rates may be headed.
The U.S. nonfarm payroll report showed that the U.S. economy added 215,000 new jobs overall in July. The prior May and June nonfarm payroll estimates were also revised upwards by another 14,000 jobs. Digging a little deeper into the details, the U.S. economy added 536,000 new full-time jobs last month, with that number being partially offset with a big drop in part-time employment. Average hours worked rose by an impressive 0.5%.
Despite this continued strength in U.S. employment momentum, which lends support to the belief that a rate rise is imminent, there was still plenty of debate about how the report might influence the U.S. Fed's decision to raise its policy rate for the first time in almost a decade when it meets in September.
That's because average hourly wages only rose by 0.2% for the month, and they have only risen by about 2% over the most recent twelve months. That is an important statistic and it is not showing strength.
Some market watchers continue to believe that the slow rise in average U.S. wages combined with the complete lack of overall U.S. price inflation thus far in 2015, as measured by the Consumer Price Index, gives the Fed more time to be patient. Furthermore, a look at broader employment growth trends shows that the U.S. economy added an average of 246,000 new jobs per month in 2014, as compared with an average of 211,000 new jobs per month in 2015. Thus, while overall U.S. job growth continues, it is losing some momentum, and the Fed may be concerned that a rate rise could exacerbate that deceleration. read more…
David Larock is an independent full-time mortgage planner and industry insider. If you are purchasing, refinancing or renewing your mortgage, contact Dave or apply for a Mortgage Check-up to obtain the best available rates and terms.