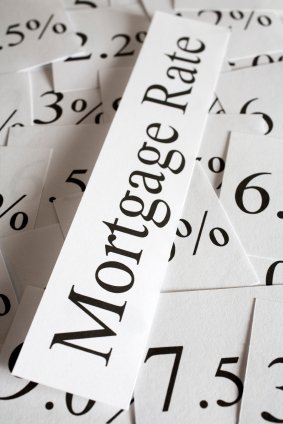 Canadian bond yields fell sharply last Friday when Statistics Canada released its latest employment data  for December.  Our economy shed 46,000 jobs last month, all of them full time.
This number was well below the 14,000 new jobs that economists were expecting and it pushes our unemployment rate from 6.9% to 7.2%, heightening fears that our economic momentum is stalling out.
We shouldn't assign too much significance to one month's employment report because these data are volatile and are often revised in subsequent months, but Canada's job creation engine has been slowing for some time now. We averaged only 8,500 new jobs/month in 2013, well below our 2012 average of approximately 25,000 new jobs/month, and worse still, not even close to the 20,000 new jobs/month that our economy needs just to keep pace with our population growth.
When these latest employment data are viewed strictly from a mortgage-rate perspective, this bad news is actually good news. If our economic momentum continues to slow, the Bank of Canada (BoC) will be less likely to raise its overnight rate, which our variable-rate mortgages are priced on. In fact, if things get much worse there is growing speculation that the BoC may actually consider lowering its overnight rate instead. read more…
David Larock is an independent full-time mortgage planner and industry insider. If you are purchasing, refinancing or renewing your mortgage, contact Dave or apply for a Mortgage Check-up to obtain the best available rates and terms.