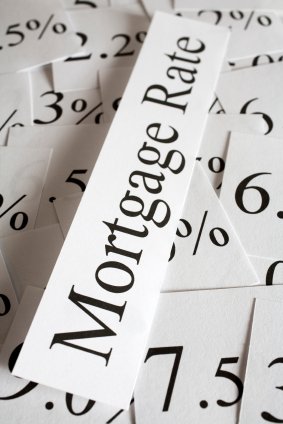 In today's post I'll outline the five key factors that I think will most likely determine the path of Canadian mortgage rates in 2016.
Before we do that though, let's revisit the post I wrote on the same topic at the start of the 2015 to see how those factors have played out over the last twelve months.
Recap of the Five Factors That I Predicted Would Drive Canadian Mortgage Rates in 2015
The strength of the U.S. economic recovery – The U.S. recovery eventually found a more solid footing in 2015, and as predicted, the Fed's December rate rise did pull Canadian bond yields higher in sympathy. That said, because the first U.S. rate rise happened so late in the year, the impacts of the Fed's first monetary-policy tightening in almost a decade have yet to be fully felt.
Slowing growth in China – Slowing growth in China did put downward pressure on commodity prices. The knock-on effects for our economic momentum were mostly negative, and as expected, China's slowing growth did indirectly exert downward pressure on our mortgage rates.
The continuation of large-scale quantitative easing (QE) programs – The European Central Bank (ECB) finally backed up its words with action and launched QE programs in early 2015, and Japan also expanded its use of QE (again) last year. While China has not officially engaged in QE, it has adopted QE-type policies, for example, by making it easier for their commercial banks to lend more aggressively. China has also continued cutting interest rates, which it still has room to do because its benchmark one-year lending rate sits at a relatively lofty 4.35% today. That said, if China's growth continues to slow and the country experiences turbulence as it transitions from an export-led to domestic-consumer-led economy, it's not hard to imagine China adopting full-blown QE if needed. In summary then, the continued wide-scale use of QE and QE-type monetary-policy initiatives exerted downward pressure on global bond yields, as expected, and these developments helped keep Canadian mortgage rates at ultra-low levels.
The price of oil – Lower oil prices exerted downward pressure on our mortgage rates and their sharp fall dealt a body blow to our economic recovery. This made the Bank of Canada (BoC) increasingly cautious, which was expected, and led to two cuts to the BoC's overnight rate, which was mostly unexpected.
The potential for the next financial crisis – The global economy made it through the last twelve months without experiencing a significant financial crisis, but the worry list of the potential risks to global economic stability is still a long one. More on that for this year below.
Not surprisingly, there is some overlap between last year's key factors and those that will be most important heading into 2016. Here is this year's list: read more…
David Larock is an independent full-time mortgage planner and industry insider. If you are purchasing, refinancing or renewing your mortgage, contact Dave or apply for a Mortgage Check-up to obtain the best available rates and terms.