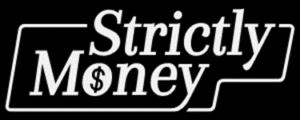 Strictly Money anchor and host Saijal Patel asks me about falling mortgage rates, hot GTA house prices, the BoC's next rate move, the stress test, housing affordability problems and potential solutions, and advice for frustrated young people who are trying to get into the housing market. (April, 2023)

Strictly Money anchor and host Saijal Patel asks me about softening house prices, soaring inflation and the best option mortgage choices for borrowers in today's choppy waters. (October, 2022)

Strictly Money anchor and host Saijal Patel asks me about the two changes that our banking regulator made to the maximum LTVs for HELOCs and reverse mortgages, and we also talk about the change it should have made, but didn't. (July, 2022)

Strictly Money anchor and host Saijal Patel asks me about the recent run-up mortgage rates, signs of slowing in the GTA real-estate market, the federal budget's housing affordability initiatives and what I think about blind bidding. (April 24, 2022)
Strictly Money anchor and host Saijal Patel asks me about a range of topics, including how to manage in a rising rate environment, fixed vs. variable, and my thoughts on solutions for today's housing-affordability challenges. (January 23, 2022)






(You may need to hit refresh after the new window opens to watch these videos.)

BNN Anchor Jon Erlichman asks for my takes on the increased impact of the latest fixed-rate mortgage hikes, on the ongoing the fixed vs. variable debate, and on whether conditions on the ground are starting to change. (March 21, 2022).

BNN Anchor Greg Bonnell asks me how rental-property investors can prepare for and mitigate the risks of buying in the current market. (October 5, 2021)

BNN Anchor Jon Erlichman asks me to explain why I think variable rates are still an attractive option, despite the Bank of Canada's accelerated rate-hike timetable. (April 27, 2021)

BNN Anchor Jon Erlichman asks for my take on the news that tighter mortgage rules are imminent. (April 9, 2021)

BNN Anchors Jon Erlichman and Amber Kanwar ask me for details about the fixed vs. variable debate and the fight between the Bank of Canada and the bond market (March 10, 2021)
BNN Anchor Greg Bonnell asks me about the rise of private lending and our regulator's plans to increase transparency in this "wild west" corner of the mortgage market (October 2, 2019)

BNN Anchor Amber Kanwar asks me about the rise of private lending and the inverted yield curve (August 7, 2019)

BNN Anchor Jon Erlichman asks me about how borrowers can protect themselves in bidding wars, the fundamental flaw in the current Mortgage Qualifying Rate and mortgage affordability based on current rates (July 11, 2019)

BNN Anchor Greg Bonnell asks me about spring-market mortgage rates with a focus on BMO's latest offering (May 9, 2018)

BNN Anchor Jon Erlichman asks me about how the latest round of mortgage rule changes are impacting our mortgage and housing markets (August 24, 2017)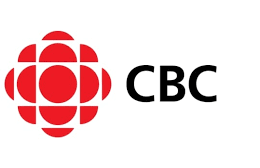 In this Canada Votes interview with CBC journalist Carole MacNeil we talk about Progressive Conservative leader Andrew Scheer's proposed mortgage rule changes and answer questions from the public (September 24, 2019)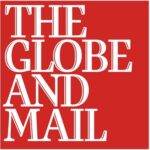 Globe and Mail Videos
I have done several video interviews for the Globe and Mail with Rob Carrick as part of his Let's Talk Investing and Carrick Talks Money series.
Carrick Talks Money
Let's Talk Investing
Podcasts


ILMB: Advice for Borrowers Trying to Manager Higher Mortgage Rates (September 5, 2023)
ILMB:
US Bank Failures and What They Mean for Canadian Mortgage Rates
(April 10, 2023)
ILMB: Rising Rates and Falling House Prices (January 23, 2023)

ILMB: Why Rates are Going to Stay Higher for Longer (September 26, 2022)
ILMB: Mortgage Rates, House Prices & Managing Client Expectations (March 28, 2022)
ILMB: Mortgage Rates Masterclass (December 13, 2021)

The True Condo Podcast: Why Investors Should Not Fear Rising Interest Rates (May, 2017)

ILMB: The Best Way to Get to Page One With Google (November 2, 2014)
Vancouver Real Estate Podcast: CMHC's Evan Siddall's Gone Rogue & David Larock Knows Why! (June, 2020)
Links

In addition to being quoted regularly by various media, my posts can also be found weekly at movesmartly.com, one of the leading real-estate blogs in the country.