A Look Ahead for Canadian Mortgage Rates in 2017
January 9, 2017
Uncertainty Reigns at The Bank of Canada
January 23, 2017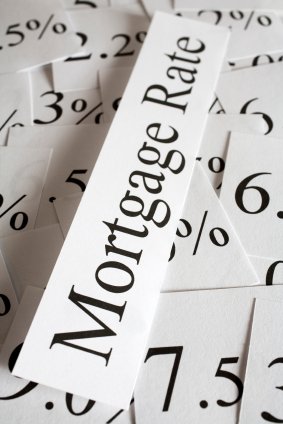 The Bank of Canada (BoC) meets this week and while the Bank is not expected to move its policy rate, it will also release its latest Monetary Policy Report (MPR).
I read the MPR it with interest because it gives us the Bank's views on the state of our economy and includes projections of where it thinks our economic growth will be headed over the next several years. In this most recent version, the key question for anyone keeping an eye on mortgage rates is how the recent uptick in our economic data will impact the Bank's dovish rate view.
In next week's post, we will answer that question by taking a detailed look at the BoC's January MPR.
Five-year GoC bond yields rose by one basis point last week, closing at 1.14% on Friday. Five-year fixed-rate mortgages are available at rates anywhere from 2.59% to 2.99%, with rates at the lower end of that range offered on loans that are eligible for some form of default insurance, and rates at the higher end of that range offered on loans that are not eligible. (If you want to learn whether you and your loan are eligible for default insurance , check out Part One and Part Two of my recent posts on this topic.) Five-year fixed-rate pre-approvals are now offered at around 2.94%.
Five-year variable-rate mortgages are still available in the prime minus 0.20% to prime minus 0.60% range, which translates into rates of 2.50% to 2.10% using today's prime rate of 2.70%.
The Bottom Line: U.S. and Canadian bond markets took a breather last week as the world waits for President-elect Trump to be sworn in. Given that, our fixed-mortgage rates should hold steady, and since the BoC isn't expected to move when it meets this week, the same should be true of our variable mortgage rates as well.
I am an independent full-time mortgage broker and industry insider who helps Canadians from coast to coast. If you are purchasing, refinancing or renewing your mortgage,
contact me
or apply for a
Mortgage Check-up
to obtain the best available rates and terms.