Five Key Questions Relating to the Bank of Canada's Latest Rate Cut
July 20, 2015
Will Mortgage Rates Head Higher in 2015?
August 4, 2015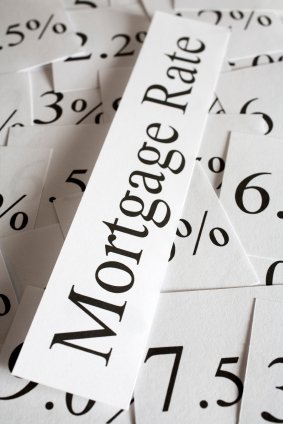 When the U.S. Federal Reserve meets this week, investors will be parsing its accompanying statement for any hint that it will raise its policy rate at its September meeting. If signs of an imminent rate rise are detected, we may well see a spike in both U.S. and Canadian bond yields that could push our fixed mortgage rates higher over the short term. As such, anyone who might be in the market for a mortgage in the near future is well advised to lock in a pre-approval now, just in case.
Forewarned is forearmed.
Five-year Government of Canada bond yields rose by six basis points last week, closing at 0.77% on Friday. Five-year fixed-rate mortgages are offered in the 2.49% to 2.59% range and five-year fixed-rate pre-approvals are available at rates as low as 2.69%.
Five-year variable-rate mortgages are available in the prime minus 0.65% to prime minus 0.80% range, depending on the size of your mortgage and the terms and conditions that are important to you.
The Bottom Line: I still don't think that the U.S. Fed will raise its short-term policy rate in September, but it may try to test the market's readiness for monetary-policy tightening with more bullish interest-rate commentary in this week's statement. Also, if the Fed does plan to keep rates lower for longer, striking a little fear and uncertainty into the hearts of speculators will help keep complacency, along with all of its potential excesses, at bay.
I am an independent full-time mortgage broker and industry insider who helps Canadians from coast to coast. If you are purchasing, refinancing or renewing your mortgage,
contact me
or apply for a
Mortgage Check-up
to obtain the best available rates and terms.