Were Last Week's Canadian GDP Data "Atrocious" Or Not?
April 6, 2015
What the Bank of Canada's Latest Economic Commentary Means for Canadian Mortgage Rates
April 20, 2015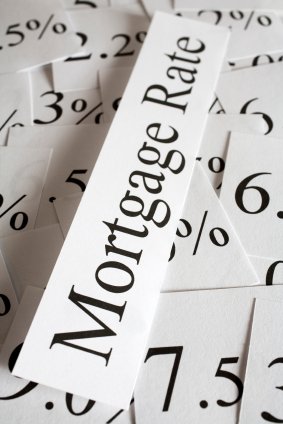 Last Friday we received the latest Canadian employment report, for March, and it showed that our economy grew by 28,700 new jobs last month.
This was an upside surprise when compared to the consensus economist estimate of "no change" for the month, although the details of the report were mixed:
Our economy added 57,000 new part-time positions in March, but shed 28,200 full time positions. While most of our job growth in 2014 was fueled by expansion in full-time positions, most of the growth thus far in 2015 has come from a rise in part-time positions.
Manufacturing employment fell again for the month, hitting a record low as a share of total employment. Manufacturing jobs are critical to the health of our economy because research shows that each of them creates an average of 2.7 other jobs throughout our broader economy.
Almost all of March's job growth was in public-sector employment, suggesting that our governments may be dialing back their cost-cutting focus and loosening their budget purse strings in an effort to offset our lost energy-sector momentum. (The cynic in me would also point out that we are in a federal election year.)
Average wages have now grown by 2% over the past twelve months, which means that our incomes are rising a little faster than our average price growth, as measured by the Consumer Price Index (CPIP), which stood at 1% in February. While not spectacular, this signals a small expansion in the purchasing power of the average Canadian worker.
Over the past year, our economy has added 96,000 new jobs for workers who are aged 55 and older. This may be a sign that would-be retirees are returning to the workforce to supplement less-than-spectacular returns on their retirement investments, and it may be increasing competition for part-time jobs that would otherwise be taken by younger Canadians who are trying to enter the workforce.
Looking at the health of our employment landscape more broadly, our participation rate now hovers at 65.9%, which is very near a thirteen-year low. (As a reminder, the participation rates measures the percentage of working-age Canadians who are either employed or are actively looking for work.) While this ongoing trend has been primarily attributed to our aging work-force demographic, with Canadians aged 55+ returning to the workforce in droves lately, it appears that our participation rate still responds to cyclical changes in our economic momentum at the margin. That should reassure the Bank of Canada (BoC) that our labour force can absorb rising demand for labour for some time yet, and that should help keep a lid on the cost of labour, which is one of the most important drivers of inflation.
Five-year Government of Canada (GoC) bond yields rose by six basis points last week, closing at 0.79% on Friday. Five-year fixed-rate mortgages are offered in the 2.54% to 2.64% range, and five-year fixed-rate pre-approvals are available at rates as low as 2.69%.
Five-year variable-rate mortgages are available in the prime minus 0.65% to prime minus 0.80% range, depending on the terms and conditions that are important to you.
The Bottom Line: The BoC uses our employment data as a gauge of how much room our economy has to grow before inflationary pressures start to kick in. Despite the headline surprise in the latest employment data, it is unlikely that the March report will do much to alter the Bank's overall view of the health of our economy and as such, the latest data should not have a material impact on our fixed and variable mortgage rates over the near term.
I am an independent full-time mortgage broker and industry insider who helps Canadians from coast to coast. If you are purchasing, refinancing or renewing your mortgage,
contact me
or apply for a
Mortgage Check-up
to obtain the best available rates and terms.