Why Canadians With a Variable-Rate Mortgage Should Put Ben Bernanke on Their Christmas Card List
August 15, 2011
Variable-Rate Mortgage Discounts Shrink
August 29, 2011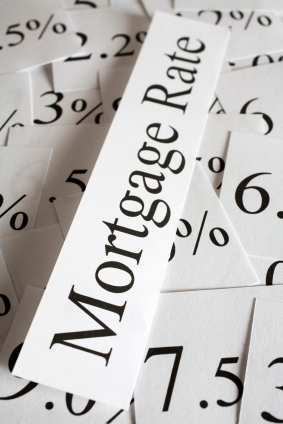 Last week made for some interesting political theatre when Bank of Canada Governor Mark Carney and federal Finance Minister Jim Flaherty testified before the House of Commons Finance Committee on Friday. Both men tried to reassure us that while the global recovery appears vulnerable, we should still expect to see growth, albeit at a slower pace. While their comments were mildly positive overall, these men know that their words carry extraordinary weight, and they hedged their comments enough to make me think that they are both decidedly more bearish behind closed doors.
Bond market investors seem to agree. The markets act like a giant betting machine where each decision to buy or sell is based on a belief that things will get better or worse in the future. When investors are snapping up five-year government debt at yields of less than 2%, they are betting that we are headed towards anaemic economic growth at best, and outright deflation at worst.
Speaking of the global recovery, we saw Europe's second quarter GDP numbers last week, and they weren't pretty. The European Union's combined GDP grew by only .2% overall, but worse still, Germany's GDP grew by only .1% (after growing by 1.3% in the first quarter). The German economy has been Europe's engine of economic growth, and if it stagnates, the region will lose its main bulwark against the strong recessionary headwinds at work there.
France, the EU's second largest economy, registered no growth at all in the second quarter. The country's large and growing budget deficit has investors increasingly concerned about the viability of their long-term economic plans. Meanwhile, Italian and Spanish bond yields pulled back from the brink last week, but it was thanks to the European Central Bank support and not a result of any real change in investor sentiment. In cases like this, history is very clear: governments and their central banks can win a few battles, but the market will always win the war.
Five-year Government of Canada bond yields drifted another 11 basis points lower last week as cautious investors continued to seek out assets with minimal risk. Fixed-mortgage rates are holding stubbornly in the 3.4% range, but if yields stay low they will continue to edge down.
Variable-rate mortgage borrowers should resist the urge to brag at dinner parties – it's not polite.
The bottom line: If the economic recovery continues to stall, short-term interest rates will be on hold for the foreseeable future and fixed-mortgage rates will continue to set new record lows. That said, it's not all gravy for Canadian borrowers because if ultra-low rates continue to push consumer debt levels higher, another round of mortgage rule changes is inevitable. You can bank on it.
I am an independent full-time mortgage broker and industry insider who helps Canadians from coast to coast. If you are purchasing, refinancing or renewing your mortgage,
contact me
or apply for a
Mortgage Check-up
to obtain the best available rates and terms.