What the Fed's "Lower for Longer" Announcement Means for Canadian Mortgage Rates
January 30, 2012
Euro-Zone Crisis Keeping Canadian Bond Yields and Mortgage Rates Low
February 13, 2012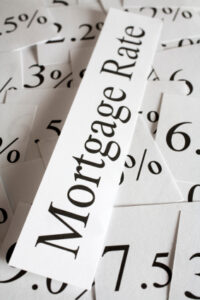 Employment and income levels provide critical gauges of the underlying strength in an economy. In the most basic sense, when good jobs are plentiful and incomes are rising faster than the rate of inflation, economies grow. When unemployment levels rise and average income levels can't keep pace with inflation, economies contract. That's why employment data are so important – they are the canaries in our economic mine shaft.
Statistics Canada released its latest employment report last Friday and the numbers were not encouraging. We added a paltry 2,300 new jobs in January and the report showed overall unemployment rising to 7.6% (a nine-month high). The biggest job gains were made in sectors that tend to be low paying such as "culture and recreation" and "personal and household services" and the biggest job losses were in finance, real estate and insurance, which are higher-than-average paying sectors. From an income standpoint, there was no change in average hours worked and our average earnings grew by 2%, which is less than our current rate of overall inflation (2.3%). In summary, this report extended our string of disappointing employment data for yet another month.
Anyone looking for a silver lining found a small thread in our private sector, which added jobs for the third consecutive month. We'll need that trend to continue (and strengthen) in order to offset planned public-sector cutbacks. There was also encouraging news from south of the border.
The U.S. jobs report (also released on Friday) gave the market a welcome upside surprise. The U.S. economy added 243,000 new jobs last month, bringing its unemployment rate down to 8.3%, which is the lowest it's been in three years. The gains were broadly based and as an added bonus, the report added another 60,000 jobs to previous estimates from the prior two months.
Despite this welcome news, I don't think the U.S. Fed's prediction that their policy rates will stay ultra-low until late 2014 is up for revision any time soon. For one thing, the report only counts people who are actively looking for work, and many unemployed Americans are no longer counted in the numbers because they have given up their search. Also, nearly half of America's thirteen million unemployed have been out of work for more than six months, and the chronically unemployed are much harder to integrate back into the workforce.
Even if the U.S. economy maintains its surprisingly robust pace of job creation, U.S. economist John Mauldin estimates that it would take another five years of uninterrupted hiring growth to return the job market to 2007 levels. When you consider that the U.S. public sector needs to implement massive spending cuts at all levels, it's hard to imagine that the private sector will be able to maintain today's pace and make up for public sector job losses over any extended period.
Five-year Government of Canada bond yields fell in the early part of the week but then rose on Thursday and Friday to finish four basis points higher on Friday, at 1.35%. My best guess is that the rise in yields was underpinned by optimism that the U.S. economic rebound is now on a more solid footing, thanks in no small part to the positive jobs report. If this short-term momentum continues and if yields push past the 1.40% level, lenders may consider raising fixed rates. Given that, locking in a pre-approval at today's rates would be prudent.
I don't think variable-rate mortgages are compelling when the gap between fixed and variable rates is less than .5%. That said, borrowers considering a variable-rate mortgage will find it a little easier to qualify next Wednesday when the Bank of Canada lowers its qualifying rate from 5.29% to 5.14%.
The bottom line: When we combine Canada's most recent GDP numbers with the latest jobs report, the data don't suggest any sustainable upward pressure on our interest rates. As such, low mortgage rates should continue to be a bright spot on an otherwise cloudy economic day.
I am an independent full-time mortgage broker and industry insider who helps Canadians from coast to coast. If you are purchasing, refinancing or renewing your mortgage,
contact me
or apply for a
Mortgage Check-up
to obtain the best available rates and terms.