Low Interest Rates a Ray of Sunshine On An Otherwise Cloudy Economic Day
June 27, 2011
Mortgage Secrets from an Independent Mortgage Broker
July 6, 2011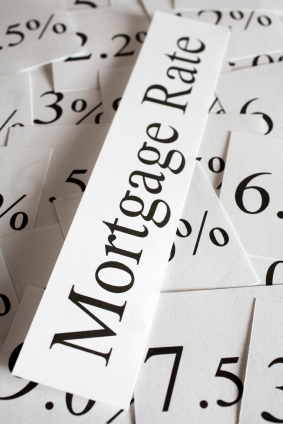 What a difference a week can make. Five-year Government of Canada bond yields snapped back by 30 basis points and what looked like rate-cut territory last Friday has turned into rate-hike terrain just one week later. Talk about volatility.
The market's reaction was attributed to a number of factors. Canada's latest Consumer Price Index (for May) came in higher than expected at 3.7%, the largest increase since March of 2003. Core inflation, which eliminates more volatile inputs like food and energy prices, also rose 1.8% (up from 1.6% in April). Internationally, the market seemed to like the Greek parliament's passage of its latest austerity plan combined with the Eurozone's most recent bailout proposal for that deeply troubled country. In the U.S. the latest ISM number (a key measure of business activity) surprised to the upside, and there was also a positive reaction to the latest Case-Schiller house price index numbers, which showed a slowing rate of house-price declines.
Short-term volatility aside, the beauty (or lack thereof) in the above numbers is still in the eye of the beholder. Those who believe that interest rates will stay low over the long term would point out that the single biggest factor driving our latest CPI number was a 29.5% increase in gas prices, and short-term energy price spikes have not historically spurred broader-based inflation. They would also remind us that Mr. Carney expected a short-term inflation spike in the second quarter, and that he has also predicted that Canada's second-quarter economic growth "could come in below 2%, in the 1 percent range".
Meanwhile, Greece's latest austerity plan was met with widespread street protests and their debt to GDP ratio, currently at 155%, is expected to grow to a staggering 170% by next year; the analysts I read still believe that the country's eventual debt default is inevitable. In the U.S., while the ISM number is encouraging, it's hard to believe that a slowing in the rate at which house prices are declining is cause for much celebration. Call me when the country has gone a full year without quantitative easing and when there is a credible plan to balance the budget, with the political courage to match.
With five-year Government of Canada bond yields now on an upward march, anyone thinking about a mortgage over the next several months should lock in immediately. It costs you nothing and will give some protection if you need to secure financing before the current upward trend in fixed-mortgage rates subsides. (Just be sure to do your due diligence on the terms and conditions offered by the lender where you obtain your pre-approval, because if rates go up you won't want to move from that lender.)
Variable-rate mortgage borrowers should pay close attention to this Friday's unemployment report. If we see more upside surprises in the numbers, expectations of rate hikes in the latter part of 2011 could resurface (although I remain unconvinced – for now.)
The bottom line: Last week was a reminder that interest rates can trend up as well as down. Given how important a mortgage is to most personal balance sheets, seek out a mortgage planner who will work with you to minimize short-term volatility with the right pre-approval strategy. Forewarned is forearmed.
I am an independent full-time mortgage broker and industry insider who helps Canadians from coast to coast. If you are purchasing, refinancing or renewing your mortgage,
contact me
or apply for a
Mortgage Check-up
to obtain the best available rates and terms.