Would You Save More with a Fixed or Variable-rate Mortgage: Back to School Edition
September 8, 2011
The World Gives the Euro-Zone More Liquidity, But Fundamental Problems Remain
September 19, 2011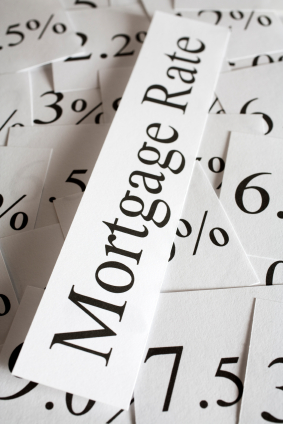 The Bank of Canada (BoC) met last week and, as expected, left its overnight rate on hold (reminder: variable-mortgage rates move up or down when the BoC changes its overnight rate). The BoC's accompanying press release should remove any doubt about whether variable rates will stay at ultra-low levels for the foreseeable future.
Here is some of the key wording: "the European sovereign debt crisis has intensified", "financial market volatility has increased sharply", "the U.S. recession was deeper and its recovery has been shallower than previously reported", "U.S. growth will be weaker than previously anticipated", "growth in emerging-market economies…will be affected by weakness in major advanced economies". The press release's dénouement (otherwise known as the cherry on the sundae for variable-rate mortgage holders) was this statement in the last paragraph: "In light of slowing global economic momentum and heightened financial uncertainty, the need to withdraw monetary policy stimulus has diminished." So while the world may be heading to hell in a hand basket, at least we won't be paying much mortgage interest on the ride down.
Further to that end, Greece is expected to default anytime now (as of last week the markets were pricing in a 91% probability of default). Greek debt-to-GDP is expected to reach 180% by the end of this year and the country's current budget deficit of 15% (which represents the rate at which more debt is being added) continues to worsen. The only real question now is whether a Greek default can be contained without causing a domino effect throughout the entire European banking system. We may start to find out as early as this week.
President Obama's jobs speech produced a collective yawn – if $800 billion in stimulus didn't help the economy in 2009 then $400 billion in stimulus now shouldn't make much of a difference. It's also doubtful that the new jobs bill will even make it through Congress, so in the end, the much touted speech merely made for some mildly interesting political theatre. This has reminded many of Winston Churchill's famous observation: "You can always count on Americans to do the right thing – after they've tried everything else!" Still in the trying stage I guess.
Five-year Government of Canada bond yields fell another 18 basis points and closed the week at a record low of 1.29%. Yet despite this, the standard rate for a five-year fixed-rate mortgage still hovers between 3.39% and 3.49%. That gross profit margin of 2.20% (the difference between the bond yield and fixed mortgage rates) is well above the normal range, which usually tops out at about 1.50%. With so many lenders competing for your mortgage dollar, I'm surprised that one of our smaller lenders hasn't decided to drop their five-year fixed rate – the chance to offer the lowest rate in the market while making a gross profit of 2.00% certainly doesn't come along very often.
While the spread between fixed and variable rates has narrowed recently, variable-rate mortgages still appear to be the people's choice. That's not surprising given the growing consensus that much of the heavy lifting in the global economic recovery has yet to be done. If variable-rate borrowers take advantage of what looks like at least two more years of rock bottom rates by ploughing those savings back into their mortgage, they will be well ahead of their fixed-rate counterparts when rates eventually start to rise.
The bottom line: If you're debating how the narrower spread between fixed and variable rates might affect their relative cost in the future, check out my post from last Thursday. In that post, I ran rate simulations under three different scenarios to show you when variable rates will save you money, when you'll just about break even, and when choosing a fixed-rate mortgage will leave you better off. You can decide for yourself which scenario seems most likely.
I am an independent full-time mortgage broker and industry insider who helps Canadians from coast to coast. If you are purchasing, refinancing or renewing your mortgage,
contact me
or apply for a
Mortgage Check-up
to obtain the best available rates and terms.