The World Gives the Euro-Zone More Liquidity, But Fundamental Problems Remain
September 19, 2011
OSFI Takes Aim at Lines-of-Credit
October 3, 2011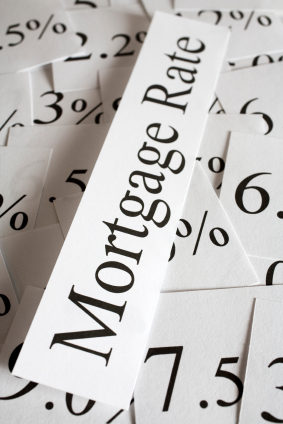 On Wednesday of last week, Statistics Canada released its latest Consumer Price Index (CPI) data for August 2011. While overall CPI rose 3.1%, up from 2.7% in July, this was mainly due to higher food and energy costs, and price increases in these two areas have not historically spurred broader-based price inflation.
Core inflation, a more refined number that strips out volatile inputs like food and energy, rose 1.9% –  also higher than the 1.6% increase we saw in July. While some analysts made much of the fact that we are now approaching the Bank of Canada's (BoC's) 2% target for core inflation, I think any talk of an imminent rate increase is still very premature, based in part on BoC Governor Mark Carney's speech last week in Saint John, New Brunswick. These were some of his key comments:
"The U.S. economy has lost momentum", "the U.S. recession was deeper and its recovery has been shallower than previously reported", and "[the U.S] is in the midst of the weakest recovery since the Great Depression". Translation: The U.S.'s current economic slump is far from over.
"The [U.S.] housing market remains a mess, the consumer is weak, and government actions can be expected to reduce growth after materially boosting it in recent years." Translation: The U.S. government has to start withdrawing some of the stimulus it provided in the early stages of the initial downturn, and that's going to slow things down even more.
"The considerable headwinds our economy has faced in recent years are blowing harder." Translation: Stronger headwinds mean that our economy may slow even more over the short term.
"Slower global economic momentum will dampen domestic resource utilization and inflationary pressures", and "the risks to our economy remain largely external and are skewed to the downside." Translation: Deflation is a more immediate concern than inflation.
Mr. Carney has also repeatedly said that the core inflation rate will be allowed to go beyond the BoC's target range if circumstances warrant, and with our Gross Domestic Product (GDP) declining by .1% in the second quarter of 2011, growth looks like a far more pressing concern than inflation.
The five-year Government of Canada bond yield finished 20 basis points lower for the week, closing at 1.35% last Friday afternoon. Uncertainty about the global economic recovery continues to drive yields lower and while 1.35% isn't much to get excited about, at times like this investors care more about preservation of capital than return on capital (to quote David Rosenberg).
Variable-rate discounts shrank again last week, with prime minus .50% now among the best rates available. Meanwhile, the mortgage-qualifying rate (MQR), which is the rate used to qualify variable-rate mortgage borrowers who are making down payments of less than 20%, was decreased from 5.39% to 5.19%. This will make it a little easier for variable-rate borrowers to qualify for a high-ratio mortgage loan.
The bottom line: While the latest CPI number came in higher, I think Governor Carney is much more worried about our lack of economic growth than our rate of inflation. If that's true, the next move in short-term (variable) rates will be down, not up.
I am an independent full-time mortgage broker and industry insider who helps Canadians from coast to coast. If you are purchasing, refinancing or renewing your mortgage,
contact me
or apply for a
Mortgage Check-up
to obtain the best available rates and terms.