Go With a Variable-Rate Mortgage and Make Hay While the Sun Shines!
April 11, 2011
Spring Mortgage Market Update (2011)
April 20, 2011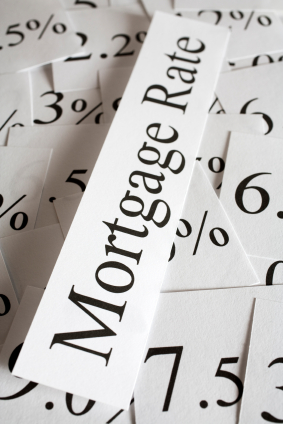 The Bank of Canada (BoC) left its overnight rate unchanged last Tuesday as expected. On Wednesday, the BoC released its Quarterly Monetary Report and the commentary was more cautious than the market was expecting, with emphasis on "strong headwinds" such as the appreciating dollar, reduced government spending, more cautious consumers and supply disruptions from Japan. Also of note was that the BoC did not seem overly concerned that rising energy and food prices would lead to broader inflation, and felt that stable labour costs and productivity growth would help offset these inflationary pressures.
Variable rates are still very attractively priced in the 2.15% range. With core inflation well under control and a cautious tone still emanating from the BoC, most analysts are now pushing their time frames for the BoC's first overnight-rate hike to the latter part of the summer, early fall or beyond. (My gut is still that we may not see an increase in 2011, and you can read more about why I think that in my Quarterly Mortgage Market Update, which will be posted at noon this Wednesday.)
Fixed-rate spreads were volatile last week, but ended up in a neutral position once the dust had settled. In the early part of the week the five-year Government of Canada Bond yield continued to surge higher and it looked like another rate hike could be coming sooner than expected. Then on Wednesday, after the market had digested the BoC's latest report, yields started to back up and have been dropping ever since. The net result is that fixed-rate spreads are back to where they were right after the last round of mortgage-rate hikes, and based on that, fixed-mortgage rates should hold steady for the coming week.
The bottom line:  Variable rates still look like the much better deal if you can live with interest-rate risk (2.15% vs. 4.19%).
I am an independent full-time mortgage broker and industry insider who helps Canadians from coast to coast. If you are purchasing, refinancing or renewing your mortgage,
contact me
or apply for a
Mortgage Check-up
to obtain the best available rates and terms.