Spring Mortgage Market Update (2011)
April 20, 2011
The Power of Prepayment
April 27, 2011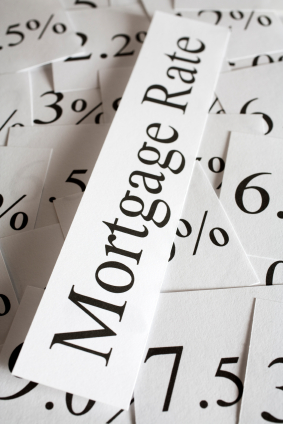 There were two announcements of note last week. The first came on Monday when the S&P downgraded their long-term rating outlook on U.S. government debt. While just a warning at this point, the downgrade will further erode confidence in the world's reserve currency. In addition to a weaker U.S. dollar, other knock-on effects are expected to be higher yields on long-term U.S. treasuries (investors will want a higher return for greater perceived risk) and increased stock market volatility. Conversely, Government of Canada bond yields could trend lower if investors continue to view our debt as a safer, more stable alternative (which would put downward pressure on mortgage rates).
Then on Tuesday, Canada's latest Consumer Price Index (CPI) data were released by the Bank of Canada (BoC). Overall, consumer prices rose 3.3% from last March, with the largest increases coming from energy (+12.8%) and food (+3.7%). Reactions were tempered by the fact that in the past, when the CPI has been driven higher by volatile energy and food prices, the result has not always been broader inflation. Meanwhile, core inflation also rose from .9% to 1.7%. (Core inflation is a more basic measure, which tries to strip out some volatility by excluding elements like food and energy.) While acknowledging a significant increase, consider that the latest result still leaves us below the BoC's target rate of 2% and that we still have a gap between actual GDP and potential GDP, which the BoC expects will remain until mid-2012. This means that labour costs, which can be a key driver of broad inflation, should remain stable.
Fixed-rate spreads didn't change enough last week to be putting any immediate pressure on mortgage rates (up or down).
Variable-rate mortgages can still be had for about half the cost of fixed-rate mortgages (5-year variable rates are at 2.15% vs. 5-year fixed rates at 4.19%),
The bottom line: I think inflation is still relatively benign and that the average variable-mortgage rate, even as it rises, will prove less expensive over the next five years. If you'd like a complete explanation of how I have arrived at this view, see my Spring Mortgage Market Update  (posted last Wednesday).
I am an independent full-time mortgage broker and industry insider who helps Canadians from coast to coast. If you are purchasing, refinancing or renewing your mortgage,
contact me
or apply for a
Mortgage Check-up
to obtain the best available rates and terms.