Why the Latest U.S. Employment Report Disappointed and Why the Fed Is About To Raise Rates Anyway
June 5, 2017
The Bank of Canada May Test the Courage of Variable-Rate Borrowers Sooner Than Expected
June 19, 2017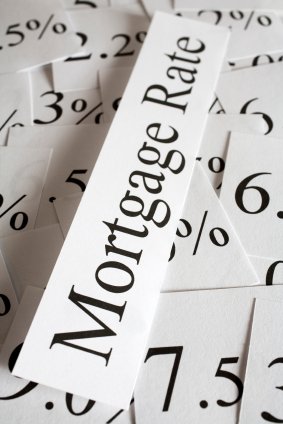 The Canadian economy added an estimated 55,000 new jobs in May, which was more than three times the forecast of 15,000 new jobs that the consensus had been expecting.
This impressive job growth was an encouraging sign that the surge in our first-quarter GDP has stimulated momentum in our broader economy. Interestingly, and somewhat confoundingly, that momentum still hasn't fueled any meaningful increase in our average wage growth – so while willing Canadians are working, they aren't seeing an increase in their purchasing power.
Here are five key highlights from the latest Canadian employment data (for May):  
Our economy has now added 185,000 new jobs this year, which is more than double the  number we added all of last year. We added 77,000 new full time jobs in May while shedding 22,000 part-time positions – a trade that any policy maker will happily make. The vast majority of the newly created jobs came from the private sector, which added 59,400 new workers to its ranks.
The unemployment rate actually increased from 6.5% to 6.6% but only because our total labour market expanded by 78,000 workers. To that end, the participation rate, which measures the percentage of working-age citizens who are either employed or who are actively looking for work, increased from 65.6% to 65.8% and that number is now very near to our record high.
Manufacturing employment continued its recent surge, with that sector adding another 25,000 new jobs and marking its biggest one-month increase in more than a decade. Research shows that, on average, each new manufacturing job spurs the creation of 2.7 other jobs throughout our broader economy, so this is an encouraging sign. On a related note, the Bank of Canada (BoC) also recently observed "early signs of a recovery in business investment" and this combination of rising investment and job-growth in the goods-producing sector bodes well for our overall economic momentum.
Ontario added 19,900 new jobs and British Columbia added 12,300 new workers to its ranks. This continues the run of strong job growth for both provinces and is an encouraging sign for policy makers who are worried about household indebtedness levels.
Surprisingly, despite our economy's strong job growth, average hours worked fell by 0.1% and average wages dropped by 0.1% last month as well. While wages are typically a lagging indicator, our job growth has been strong enough for long enough that we should have seen more of a pickup in wage growth.
Another strong month of job creation begs the obvious question: Does this increase the likelihood that the BoC will raise rates?
Bluntly put, over the short term, I don't think so.
When the BoC increases its policy rate, the Loonie would be expected to appreciate against a basket of other currencies. In the current environment, that  would exacerbate the "competitiveness challenges" that our exporters already face, challenges that the Bank has been highlighting for some time now.
Furthermore, with all of our inflation measures still comfortably below the BoC's 2% target, along with another round of mortgage rule changes to address concerns about household indebtedness and rising house prices in hot regional markets, the Bank can afford to maintain its accommodative monetary policy for some time yet.
Five-year Government of Canada bond yields rose three basis points last week, closing at 0.96% on Friday. Five-year fixed-rate mortgages are available at rates as low as 2.19% for high-ratio buyers, and at rates as low as 2.24% for low-ratio buyers, depending on the size of their down payment and the purchase price of the property. Meanwhile, borrowers who are looking to refinance should be able to find five-year fixed rates in the 2.59% to 2.69% range.
Five-year variable-rate mortgages are available at rates as low as prime minus 0.80% (1.90% today) for high-ratio buyers, and at rates as low as prime minus 0.70% (2.00% today) for low-ratio buyers, again depending on the size of their down payment and the purchase price of the property. Borrowers who are looking to refinance should be able to find five-year variable rates around the prime minus 0.40% to 0.45% range, which works out to between 2.20% and 2.25% using today's prime rate of 2.70%.
The Bottom Line: We posted another month of impressive job growth in May, providing confirmation that our strong first-quarter GDP growth is feeding into the broader economy. That said, this rise in employment is still not translating into income growth because average wages actually fell by 0.1% last month. The BoC can afford to keep its policy rate at today's ultra-low levels for as long as labour costs remain under control, but if our run of impressive job growth continues it will eventually start pushing average wages higher, and when that happens, the BoC will feel more compelled to raise rates. Stay tuned.
I am an independent full-time mortgage broker and industry insider who helps Canadians from coast to coast. If you are purchasing, refinancing or renewing your mortgage,
contact me
or apply for a
Mortgage Check-up
to obtain the best available rates and terms.