Do Current U.S. and Canadian Employment Trends Mean Higher Fixed-Mortgage Rates are Imminent?
May 11, 2015
Will the Latest Inflation Data Impact the Bank of Canada's Monetary Policy?
May 25, 2015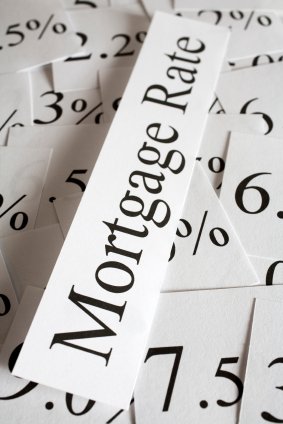 I hope you enjoyed a relaxing long-weekend break.
Today's post contains video links to a couple of interview segments I recently filmed with Rob Carrick at the Globe and Mail, as part of his "Carrick Talks Money" personal finance series:
• In this video we talk about when a variable-rate mortgage does (and doesn't) make sense in today's environment.
• In this segment I explain why I don't think our sub-prime lending is a major danger to Canada's housing market, despite its negative stigma.
Five-year Government of Canada (GoC) bond yields fell by two basis points last week, closing at 1.00% on Friday. Five-year fixed-rate mortgages are offered in the 2.49% to 2.59% range, and five-year fixed-rate pre-approvals are available at rates as low as 2.69%.
Five-year variable-rate mortgages are available in the prime minus 0.65% to prime minus 0.80% range, depending on the terms and conditions that are important to you.
The Bottom Line: GoC bond yields settled down late last week and we narrowly avoided an increase in five-year mortgage rates. That said, the five-year GoC bond yield has been on an upward march for the past month and if that momentum continues, five-year fixed rates will move higher in short order. Stay tuned.
I am an independent full-time mortgage broker and industry insider who helps Canadians from coast to coast. If you are purchasing, refinancing or renewing your mortgage,
contact me
or apply for a
Mortgage Check-up
to obtain the best available rates and terms.