The Real Reason the U.S. Fed Is No Longer Going To Be "Patient" About Raising Its Policy Rate
March 23, 2015
Were Last Week's Canadian GDP Data "Atrocious" Or Not?
April 6, 2015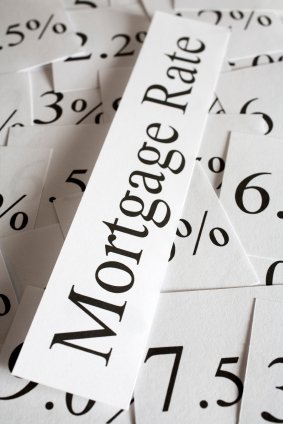 This post will be shorter than normal because, instead of blogging yesterday, I participated in the 121st running of the 30k Around the Bay Road Race in Hamilton, Ontario. This is the fifth year in a row that I have run this race, and with good weather and cheering crowds I managed to run a personal best. (My wife keeps reminding me that an update to the running section of this blog is long overdue!)
Five-year Government of Canada (GoC) bond yields rose by eight basis points last week, closing at 0.80% on Friday. Five-year fixed-rate mortgages are offered in the 2.54% to 2.64% range, and five-year fixed-rate pre-approvals are available at rates as low as 2.69%.
Five-year variable-rate mortgages are available in the prime minus 0.65% to prime minus 0.80% range, depending on the terms and conditions that are important to you.
The Bottom Line: GoC bond yields continue to hover near record lows and the Bank of Canada remains cautious about our economic outlook. Both factors suggest that our fixed and variable rates will stay low for the foreseeable future.
I am an independent full-time mortgage broker and industry insider who helps Canadians from coast to coast. If you are purchasing, refinancing or renewing your mortgage,
contact me
or apply for a
Mortgage Check-up
to obtain the best available rates and terms.