Variable-Rate Mortgage Discounts Shrink
August 29, 2011
Would You Save More with a Fixed or Variable-rate Mortgage: Back to School Edition
September 8, 2011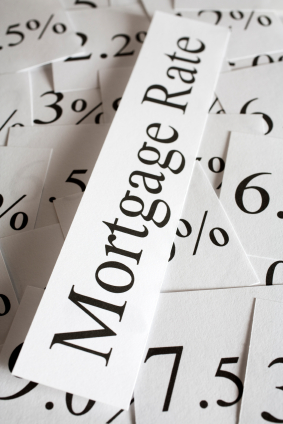 The fragile U.S. economy took another blow last week when the latest U.S. payroll report revealed that there were no net new jobs created in August. A flat report is actually negative overall because the U.S. economy needs to add about 125,000 jobs each month just to keep pace with its population growth. The latest report also reinforces a worrying long-term trend: on an overall basis, the U.S. has about the same number of total jobs today as it had in 2000, while its population has grown by more than 30 million people over the same period. Put another way, the U.S. economy is now about 18 million jobs short of where it was 12 years ago.
The week ahead promises to be an interesting one. The Bank of Canada meets on Wednesday and while no change in short-term rates is expected, it's always interesting to hear what Mr. Carney and his board of directors think about recent economic developments at home and abroad. Also on Wednesday, Germany's Constitutional Court will rule on whether its government broke the law when it supported bailouts for Greece, Portugal and Ireland. While the court is expected to rule in favour of the government, a ruling against more German bailouts would send world markets into a tailspin.
On Thursday, President Obama will outline his highly anticipated new jobs plan to a joint session of congress, and both the European Central Bank and the Bank of England will be conducting their latest monetary policy reviews. As such, we should have a whole new set of policies and stimuli to sort through by the end of the week, once the powers that be have taken their latest and best shots at improving the economic landscape.
Five-year Government of Canada bond yields finished the week down about 10 basis points overall, closing at 1.479% on Friday. These ultra-low yields leave lender profit margins on five-year fixed-rate mortgages well above historical levels, so the next move in five-year fixed rates should still (eventually!) be down.
Despite the huge drop in bond yields, the mortgage qualifying rate (MQR) that is used to qualify variable-rate mortgage borrowers who have less than 20% equity in their properties remains stuck at 5.39%. The Bank of Canada bases its MQR on the posted five-year fixed rates at Canada's six largest banks, and since these banks don't actually lend at their posted rates, they have little incentive to lower them, especially at a time when they are doing everything possible to push borrowers into their much more profitable five-year fixed-rate mortgages. (As an aside, I've been highlighting this conflict of interest in the MQR's design since it was introduced.)
The bottom line:  There is a small silver lining for mortgage rates in the latest U.S. jobs report. When the U.S. economy has this much extra labour capacity available it helps keep U.S. inflation under control, and low inflation normally corresponds with low interest rates. Given the interconnectedness of our two economies, anything that helps U.S. interest rates stay low should also have a related effect on Canadian rates.
I am an independent full-time mortgage broker and industry insider who helps Canadians from coast to coast. If you are purchasing, refinancing or renewing your mortgage,
contact me
or apply for a
Mortgage Check-up
to obtain the best available rates and terms.