The U.S. Fed's Latest Insights and What They Mean for Canadian Mortgage Rates
August 24, 2014
Latest Employment Data and Bank of Canada Comments Bolster Low Rates for Longer View
September 8, 2014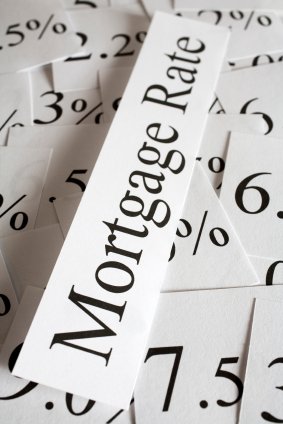 Last week we learned that Canada's gross domestic product (GDP) grew by 3.1% in the second quarter, well above the 2.5% GDP growth that analysts were expecting, and a big improvement on the 0.9% GDP growth we saw in the first quarter of this year.
With both inflation and GDP growth now surging, anyone keeping an eye on our mortgage rates might be surprised to learn that Government of Canada (GoC) bond yields, which our mortgage rates are priced on, remain very close to the bottom end of their trading range over the most recent twelve months.
This is due in large part to recent comments from Bank of Canada (BoC) Governor Stephen Poloz. For example, he recently reassured bond investors that the factors that have pushed our Consumer Price Index (CPI) higher of late would prove transitory. He was proven partially right when the most recent CPI data, for July, showed inflation receding slightly from 2.4% to 2.1%. Then, a week before the latest GDP data were due to be released, Governor Poloz gave an interview at the Jackson Hole Economic Symposium in which he said that even if our economy took off "like a rocket … it would still have room to grow". In other words, he believes that our economy can absorb substantial increases in demand without it being at risk of overheating. Armed with that guidance, market reaction to the latest GDP upside surprise last Friday was muted, with the Loonie actually closing 0.22 cents lower on the day.
BoC Governor Poloz is certainly doing his part to boost export demand by talking down the Loonie, and relatedly, to encourage businesses to invest in expansion and productivity enhancements by reassuring them that rates will remain low for the foreseeable future. He also recently told markets that Canadian monetary policy would not necessarily follow U.S. monetary policy in lockstep, saying that the BoC would not necessarily adopt the U.S. Fed's timetable when raising short-term rates in future.
While I think it is a stretch to imply that the BoC can operate independently of the Fed over the long term, given that we sell more than 80 percent of our exports into U.S. markets, the current gap between short-term Canadian and U.S. rates does give Governor Poloz room to manoeuvre at this time. (The BoC's overnight rate currently stands at 1.00% and the US. Fed funds rate hovers near zero.) If the Fed were to raise its funds rate at the same time as the BoC stood pat, it would almost certainly cause the Loonie to fall against the Greenback. We can reasonably assume that this would be taken as a welcome development at the BoC.
Governor Poloz continues to use his rhetoric very effectively. His recent comments successfully headed off any GoC bond yield and/or Canadian dollar increases that might have followed from the recent uptick in our inflation and GDP data. If he is proven right and both of these key data points weaken in the coming months, then his tactics will have helped smooth out some of the disruptive volatility that would otherwise have been expected to ensue. If he is proven wrong and the recent surges in our inflation and GDP data prove to be longer lasting, then he will see the power of his words, and his ability to soothe market reactions to future economic data releases, diminish accordingly. Stay tuned.
Five-year GoC bond yields fell three basis points last week, closing at 1.52% on Friday. Five-year fixed-rate mortgages are available in the 2.79% to 2.89% range, and five-year fixed-rate pre-approvals are offered at rates as low as 2.99%.
Five-year variable-rate mortgages are available in the prime minus 0.75% to prime minus 0.60% range, depending on the terms and conditions that are important to you.
The Bottom Line: The BoC remains actively committed to maintaining its ultra-accommodative monetary policies, even in the face of improving economic data. Given that, it is hard to imagine that there will be any meaningful uptick in either our fixed or variable mortgage rates until BoC Governor Poloz's guidance sounds very different than it does today.
I am an independent full-time mortgage broker and industry insider who helps Canadians from coast to coast. If you are purchasing, refinancing or renewing your mortgage,
contact me
or apply for a
Mortgage Check-up
to obtain the best available rates and terms.