Why the Bank of Canada Is Stuck in Neutral
April 18, 2016
What the U.S Federal Reserve's Continued Caution Means For Canadian Mortgage Rates
May 2, 2016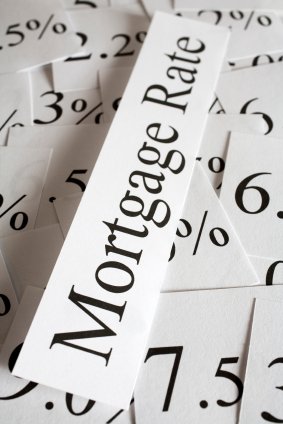 Last week was a slow one for economic news but we did receive our latest inflation data, for March.
Statistics Canada confirmed that overall inflation, as measured by our Consumer Price Index (CPI), rose by 1.3% last month, which was a little less than our 1.4% rate in February but slightly above the 1.2% rate that the consensus had been expecting.
The most noteworthy detail in our latest CPI data showed that gasoline prices fell by 13.6% versus where they were last year. We saw price rises in six of the eight major categories that Stats Can tracks, and core inflation, which strips out more volatile CPI inputs like food and energy, rose by 2.1% in March (up from 1.9% in February).
When the Bank of Canada (BoC) met earlier this month it said that it believes the forces that have pushed our inflation rate higher of late are largely temporary in nature. It therefore appears very unlikely that the Bank will change its monetary policy in response to the latest data. In fact, the BoC is in the process of re-evaluating (as it does every five years) its target inflation rate of 2% and there is speculation that the Bank may raise this target to give it more flexibility in managing through inflation volatility (which we are seeing more of these days because of wider ranges in currency swings and energy-price changes).
Five-year Government of Canada bond yields surged higher by fourteen basis points last week, closing at 0.90% on Friday. Five-year fixed-rate mortgages are available in the 2.39% to 2.59% range, depending on the terms and conditions that are important to you, and five-year fixed-rate pre-approvals are offered at around 2.79%.
Five-year variable-rate mortgages are available in the prime minus 0.30% to prime minus 0.40% range, which translates into rates of 2.30% to 2.40% using today's prime rate of 2.70%.
The Bottom Line: The latest inflation data aren't likely to have much effect the BoC's monetary-policy plans. The Bank will focus on growth and employment for as long as inflation continues to hover around its target rate of 2%, and that means that inflation isn't likely to have a material impact on our fixed or variable mortgage rates for some time yet.
I am an independent full-time mortgage broker and industry insider who helps Canadians from coast to coast. If you are purchasing, refinancing or renewing your mortgage,
contact me
or apply for a
Mortgage Check-up
to obtain the best available rates and terms.