Mortgage Rules Changes for 2011: What They Are, Why They Matter and How They'll Be Good For Us…in a Brussel Sprouts Sort of Way
January 26, 2011
Mortgage Advice for Couples Planning a Divorce
February 23, 2011
If you are a new immigrant to Canada – welcome!
As a former world traveler, I know how daunting it can be to get settled in a new country, and if purchasing a new home is high on your list of priorities, today's post should help familiarize you with what's involved in securing a Canadian mortgage.
You might be surprised to learn that in many cases your recent arrival will not penalize you, and that you can borrow at very competitive market rates.
In this post I'll cover the general guidelines and then summarize the financing options for people in three different situations:
Landed immigrants who are already employed in Canada
Non-landed immigrants who are already employed in Canada
New immigrants who are not yet working but who have applied for, or been granted, landed immigrant status.
I will then close by offering some important advice based on my years on the lending side of the mortgage business.
New Canadians must first be able to confirm that they either have landed status or a valid work permit in place. In cases where the applicant has a work permit, the time remaining on the permit will factor into the lender's approval decision, and applicants can improve their chances by providing documentation to confirm they have applied for landed status.
New Canadians must typically be employed for a minimum of three months before they are eligible for a mortgage, unless they have been transferred to Canada as part of a corporate relocation program with their current employer. This lender rule is designed to ensure that employees have passed the standard three-month probationary period, but if a borrower's specific probation period is longer than three months, lenders may require the full probationary period be completed prior to the mortgage funding date.
Lenders also normally require a two-year history of credit repayment. If borrowers are arriving from countries that work with the Equifax or Transunion credit-reporting agencies, a personal credit report from their home country from one of those providers will often suffice in lieu of Canadian credit. If borrowers are coming from countries that don't work with either agency, international credit reports from both may still be available. (These links from Equifax and Transunion provide more detail.) As a last resort, bank reference letters from the borrower's country of origin may also be accepted.
While providing your credit history from your home country can improve your chances of being approved for a mortgage, it is still important to establish a Canadian credit history as soon as possible after arriving. If you're having trouble applying with traditional credit providers, consider applying for a secured credit card, which is easier to obtain.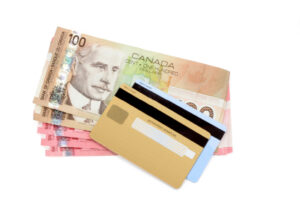 Here's how they work: if you are approved for a $1000 limit on a secured card, you pay the credit provider $1000 upfront as security, and after demonstrating a period of successful repayment for a period (usually twelve months), that money is then returned to you.
Lenders also recognize that it can initially be difficult to establish Canadian credit, so they will consider credit history from alternative sources, such as a landlord's letter showing twelve months of on-time payments, or copies of utility or cable bills that show regular payments being made for at least a year. Keep in mind that you are only considered 'new' for the first three years after you arrive, so again, establishing a Canadian credit as soon as possible after you arrive is key.
Landed immigrants who have met the lender's immigration, employment and credit criteria can qualify for a mortgage that is up to 95% of the value of a property, provided that the purchase price is less than $1 million and as long as the property will be the borrower's principal residence. (Basically your options are the same as those available to Canadian citizens.)
Non-landed immigrants who meet the same criteria can qualify for mortgage that is up to 90% of the value of the property. In addition to the purchase price needing to be less than $1 million and the requirement that the property also be used as the borrower's primary residence, the subject property cannot have more than two units.
New Canadians who do not yet have landed status and are not yet employed will find it more difficult to obtain mortgage financing.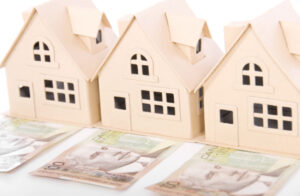 Lenders may, on exception, provide mortgage financing if these borrowers can make a down payment of at least 35% of the purchase price and can confirm that they have substantial additional liquid assets in Canada. These borrowers must still meet the lenders credit-history requirements and the property must be the borrower's primary residence.
In closing, a word of caution.
In my time on the lending side of the mortgage business I am sorry to say that I have seen a small number of new immigrants who were exploited by their mortgage advisor. In the rare cases where this happened, people had placed blind trust in that person and didn't do their own research. Instead, these borrowers placed a high degree of trust in their advisor because he/she was from their same country of origin, and in these instances, the advisor secured private financing at unecessarily exorbitant rates in order to earn higher commissions and extra fees.
To avoid this, shop around. Blind trust can be expe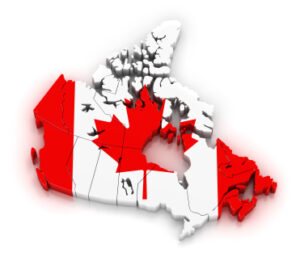 nsive. There is no reason why your first experience with a Canadian mortgage shouldn't be a good one.
Now that you have some basic guidelines to use when applying for your first Canadian mortgage, you may want to review my posts on other mortgage topics such as securing a pre-approval, understanding the income tests used by lenders, how much to budget for closing costs, and general tips for first-time home buyers.
If you have any further questions or would like an assessment of your personal situation, feel free to contact me at any time.
Oh, and I almost forgot. Welcome to the Great White North!
I am an independent full-time mortgage broker and industry insider who helps Canadians from coast to coast. If you are purchasing, refinancing or renewing your mortgage,
contact me
or apply for a
Mortgage Check-up
to obtain the best available rates and terms.