Open vs. Closed Mortgages: The Surprising Winner Is…
November 24, 2010
What's in the Fine Print Revisited…
December 22, 2010
Your property's title provides the legal proof that you are its owner. It describes your rights to the land and any limitations thereon (for example, it probably says that your local telephone and power companies have the legal right to construct, repair, replace and operate wires on a section of your property).
This official record gives the names of the legal owners, lists any registered mortgages and/or liens, describes any easements, and provides many other important details. Given the negative impact that any errors or misrepresentations on your title can have on your property's value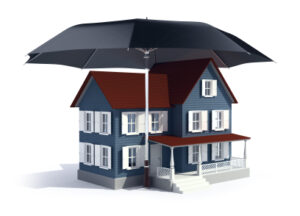 , buying a little insurance protection is a no brainer – especially when you compare a one-time premium cost of about $350 for a $500,000 home, to the potential cost of a major title defect.
Today's post will explain who buys title insurance, how it works (with some unique insights into its details), and we'll wrap-up by sharing a couple of amusing stories about what is definitely not covered by title insurance.
If you use mortgage financing to purchase a Canadian residential property, then your lender will almost always require you to buy title insurance to cover their original mortgage amount. (The only alternative would be to pay for a land survey, which is more expensive, and combine it with a lawyer's opinion of title, which adds more cost and is also getting harder to find these days.)
You will be charged for this lender policy as part of your closing costs and it will run you about $250. To insure your title for the full amount of your purchase price, you also need to pay for buyer's title insurance, and this costs about $150 more (for a $500,000 home). Alternatively, because title insurance has become so popular, some companies now only sell blanket policies that provide joint buyer and lender coverage.
Not all policies are created equal. For example, some will index your total coverage amount to inflation, which means your maximum payout will grow with the rate of inflation using a set formula. Be sure to ask about the features included in the policy recommended by your lawyer. Also, if your lender wants to register your mortgage as a collateral charge, think twice about letting them register for much more than your mortgage amount because that can raise the cost of your title insurance (sometimes dramatically so).
While buyer's title insurance is an additional discretionary expense, I think it's well worth paying for. You are covered for a host of potential losses for things such as fraud, survey errors, encroachment issues, existing undisclosed liens, as well as any other issues that prevent you from having clear ownership of your property. Also, if anybody challenges your title, or if you have to defend your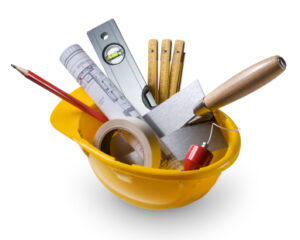 title, say against a neighbour's renovation that encroaches on your property, your title insurer will cover the costs of defense (up to the policy's stated maximum amount). And it gets even better.
Most title insurers include a policy rider for "building compliance" coverage, which basically means that if you buy a property that was renovated without proper permits, and if the changes were not in compliance with current building code regulations, the title insurer will compensate you for the cost of correcting any issues. Borrowers aren't typically aware of this clause, and it is currently under review by the insurers because about half of the claims made under this portion of the coverage are for amounts of $100,000 or more. In fact, some title insurers are already limiting coverage to $30,000 in specified areas (like Greater Sudbury, for example).
Another good feature to look for is "legal services coverage", which protects you if your lawyer makes a mistake during the buying process. With this coverage, your title insurer will rectify the error and reimburse you for any losses, thereby eliminating the hassle and cost of you suing your lawyer to recover any damages.
Identity theft protection is an optional feature also worth considering. Anyone who tries to steal your title needs your detailed personal information, and once they have it they can open accounts in your name for credit cards and other types of loans, which will quickly destroy your credit rating. This rider covers you for the costs of defending and restoring your good name (which are substantial), for losses pursued against you by creditors, and may even reimburse you for any wages lost for time taken off work to participate in this process.
You can also buy title insurance for a property you already own. The rules are a little different, because any pre-existing conditions cannot be as easily determined, but a lawyer can spell that out for you in detail. In 2005-06, many existing homeowners who didn't have title insurance decided to buy coverage during a wave of mortgage fraud that made a lot of headlines. The prime targets were home owners with free and clear titles (meaning their properties had no mortgages or liens). The fraudsters stole personal information and forged documents to transfer ownership of title before taking out a mortgage on the property and disappearing with the money. The home owners were none the wiser until the lender's missed-payment notices started showing up in their mail boxes. When faced with that kind of nightmare, it's not hard to understand why many existing home owners started looking for protection.
While title insurance covers you against most risks associated with your rights of ownership, it is not all encompassing. For example, it does not cover environmental hazards (soil contamination, asbestos), any zoning bylaw or building code violations that you create yourself, or any native land claims, to name a few exemptions. If you have any questions about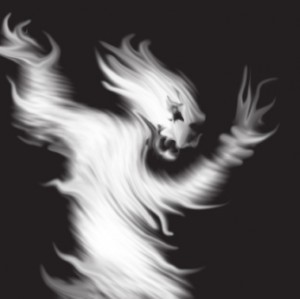 what is included with your insurance, again, check with your lawyer. When researching this post, I asked a couple of insiders for examples of the most outrageous claims they'd encountered over the years. The two most bizarre were a couple who claimed that their house was haunted (unlawful possession?) and a man who wanted compensation because his neighbour's dog kept pooping on his lawn (he felt this was impeding his "right to the enjoyment of his property"). I guess it never hurts to try.
Property and title transfers sometimes include a land survey. When they don't, many people assume that title insurance eliminates the need to pay for an updated one (which can cost you from $500 to $800) but there are actually two schools of thought on this. On the one hand, if you know about a title issue before purchasing a property, and if that can be proven, you will lose your coverage for that defect. Because of this, ignorance is bliss (it's counterintuitive, but, if you don't know about an issue, then in most cases, your title insurance will protect you). On the other hand, insurance coverage may not remedy an issue to your complete satisfaction, and learning as much as you can upfront is the best way to be sure of what you're buying, especially when there is such a large amount of money involved.
To cite a quick example, imagine that you bought a house with a double garage and found out that half of the garage encroached on your neighbour's land. Title insurance would pay to take down half of the garage, and it would compensate you for any reduction in your property's appraised value, but you would still be missing half of the double garage you thought you were buying in the first place. Or what if you plan on building an addition in the future? Wouldn't it be a good idea to have exact details about the easements and set back restrictions? Bob Aaron, a lawyer and writer on real- estate-related legal is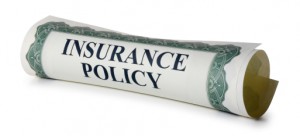 sues, wrote a very good column on this issue for the Toronto Star, called "Make Land Survey Part of Any Deal", and I recommend that you read it.
In summary, title insurance is a relatively inexpensive way to protect your title against a wide range of potentially costly issues. Older, renovated homes have the highest number of claims and involve the highest dollar amounts so if you are considering this type of property, title insurance (and an updated survey) are essential to your protection and peace of mind. As with other forms of insurance, levels of coverage vary, so be sure to ask your lawyer to give you a description of what is covered and for what cost. If you already own a home and have coverage, check with your title insurer before paying out-of-pocket to resolve any issues. Unless your house has ghosts, in which case, call an exorcist.
(Please Note:  You should not make any decisions about buying or making changes to your title insurance policy without obtaining advice from a lawyer. I can explain the concepts and highlight some key areas to consider, but my expertise is in mortgages.)
I am an independent full-time mortgage broker and industry insider who helps Canadians from coast to coast. If you are purchasing, refinancing or renewing your mortgage,
contact me
or apply for a
Mortgage Check-up
to obtain the best available rates and terms.