Fixed-rate Collateral Mortgages: Good for Banks, Not for Customers
October 20, 2010
Pre-approvals: Why They Aren't Worth the Paper They're Written On and Why You Should Still Get One
November 3, 2010
In a perfect world, every home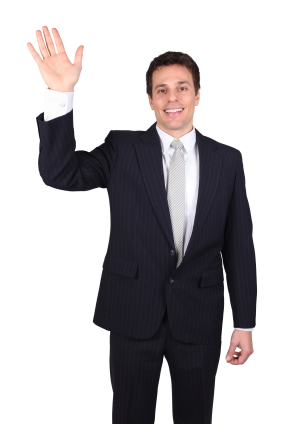 buyer would include a financing condition when drafting an offer to purchase with their realtor.
This clause gives them time to arrange for appropriate mortgage financing as well as the right to retract their offer if they are unable to do so. Since almost all property purchases involve some form of related borrowing, it's not surprising that financing conditions are common.
What may surprise you though, is that the vast majority of buyers waive this condition before they have a firm lender commitment in place.
In today's post I will outline the risks involved, and offer some guidance on how you can mitigate these risks if you decide to waive your financing condition early.
Let start with the worst-case scenario.
If you waive your financing condition and are unable to complete the purchase transaction, you may forfeit your deposit.
Worse still, if the seller can prove that your breach of contract caused them damages over and above the amount of your security deposit, they can sue you for additional damages. This might happen because they were counting on your funds to complete a subsequent purchase that fell through, or because they had to sell the property for less than you offered when it was relisted (or both).
The key point to remember here is that waiving your financing condition without having a firm lender commitment in place is taking a substantial financial risk, and it is not a decision to be taken lightly.
At this point you may be surprised to read that many offers do not include financing conditions. For example, buyers in hot real-estate markets where "offer nights" are common have little choice but to present an offer to purchase without conditions if they are to have any chance of making the winning bid.
Even buyers who do include a financing condition typically end up waiving it before their lender has signed off on all of their required documentation because it often takes more time to meet all of the lender's conditions than a standard financing waiver allows.
In many cases, and depending on your profile, there is minimal risk in waiving financing if you follow some key steps, such as getting pre-approved, accurately disclosing all pertinent information, and partnering with an experienced mortgage broker who can help assess the likelihood of any issues arising.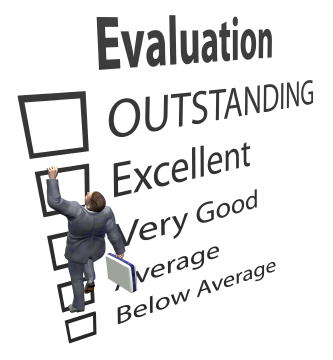 While lenders have many conditions that borrowers must satisfy before being given a final approval, many of them are easily satisfied. (Examples include providing a void cheque from the bank account you want your mortgage payments taken from, and confirming the name of the lawyer you will be working with to close the transaction.)
The two most complex conditions cover income confirmation and an appraisal of the subject property.
Income Confirmation: In the lending world, the ideal borrower earns his/her income from a salaried job that he/she has held for a year or more. But if you work on commission or are self-employed, the underwriting becomes more subjective.
Commissioned earnings will normally be based on two-year averages and self-employed applicants can be handled any number of ways (with various adjustments and/or rules being applied).
If your income ratios are tight and you need every dollar of your income to qualify, the mortgage broker you are working with should conduct a detailed review of your income documentation with your lender before you sign back your financing waiver.
Appraisals: There's an old adage that "the best indication of the value of your home is the price someone else is willing to pay for it". While that's true, lenders like to get a second opinion by using either a third-party automated valuation report or by requesting a full appraisal (and they will lend on the lower of the purchase price or the appraised value).
If the lender uses an automated report the value is returned in a matter of minutes and any discrepancy can be quickly identified. But if the lender requests a full appraisal, a licensed appraiser must be engaged. Booking the on-site inspection can take a few days and generating the comprehensive appraisal report can easily add another day post-visit. Consequently, appraisal conditions are often not satisfied before financing conditions are waived.
If you are making a substantial
down payment on your property, then the appraisal condition presents only the limited risk that you may be required to pay for high-ratio loan insurance if the value is adjusted downwards.
If you are only making a small down payment with limited additional resources, the risk in waiving your financing condition before the lender has signed off on the appraisal increases.
If a property's appraised value comes in lower than the purchase price, you must increase your down payment to cover the difference. The fewer funds you have available as a buffer, the greater the risk that you won't be able to make up the difference.
The other primary appraisal risk comes from comparables. Appraisers rely heavily on recent comparable sales in the immediate area when estimating a property's value. The fewer comparables there are, the more subjective the appraiser's job becomes, especially if your subject property is remote, or unique.
There is also the risk that an appraiser flags a specific issue with the property, such as the  presence of knob & tube wiring, Insulbrick, disturbed asbestos or UFFI. In such cases, the lender may still be willing to proceed on the condition that a portion of the mortgage funds be held back until the borrower provides confirmation that issues have been addressed. Once the necessary repairs are made, the lender then releases the held back funds.
While waiving your financing condition before having a fully qualified commitment from your lender is a fairly common practice, at least in Ontario, you are taking a significant risk when you do this.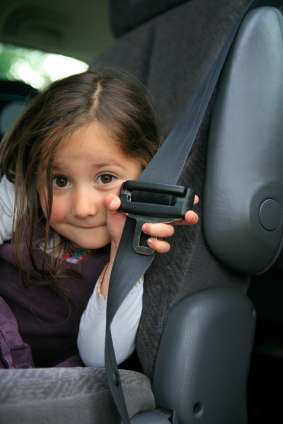 Like wearing your seatbelt, the odds say you'll probably arrive safely if you don't wear one, unless of course you don't.
The bottom line is the less flexibility you have, the more important the financing condition becomes. An experienced mortgage broker can help you identify any potential issues that might arise with your application and help you game plan accordingly.
As always, forewarned is forearmed.
I am an independent full-time mortgage broker and industry insider who helps Canadians from coast to coast. If you are purchasing, refinancing or renewing your mortgage,
contact me
or apply for a
Mortgage Check-up
to obtain the best available rates and terms.