Would You Save More with a Fixed or Variable-rate Mortgage? (Rate Simulator)
June 8, 2011
Happy Birthday to the Canada Mortgage Bond Program
June 20, 2011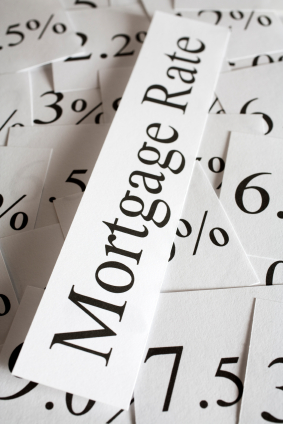 U.S. Federal Reserve Chairman Ben Bernanke made a speech at the International Monetary Conference last Tuesday called The U.S. Economic Outlook, and his comments, particularly on the future of U.S. inflation, will be of interest to anyone keeping an eye on Canadian mortgage rates.
The overall tone of Mr. Bernanke's speech was both concerned and cautious. Specifically, he emphasized that "the jobs situation remains far from normal" and he cited the "still-substantial slack in the U.S. labour and product markets" among the main reasons why inflation should "return to more subdued levels over the medium term". Mr. Bernanke predicted that commodity prices would stabilize and that their effect on overall inflation "will prove transitory". More generally, he said "there is not much evidence that inflation is becoming broad-based or ingrained in our economy".  
It was interesting that he also highlighted the challenge facing America's political leaders – namely that U.S. problems require solutions that are "inherently longterm in nature" from politicians who gravitate more towards short-term quick fixes that have the danger of being "self-defeating". (So we know he can throw a pretty good punch too.) He closed by saying that "economic conditions are likely to warrant exceptionally low levels for the federal-funds rate for an extended period."
Fixed-mortgage rates held steady for the week as five-year Government of Canada (GOC) yields bounced around but finished basically flat overall. Most lenders have now dropped their five-year fixed rates to 3.69% and there are promotional offers for less.
Variable-rate mortgages are still available at prime minus .90% and the Mortgage Qualifying Rate (MQR), which is used to qualify variable-rate borrowers, dropped to 5.49%. (Of course, with conversion rates from variable to fixed back below 4%, the cost of variable-rate parachutes has gone down as well.)
The bottom line: Given the interconnectedness of our markets, if the U.S. goes through an extended period of low inflation and their federal-funds rate is kept at 0% for the foreseeable future, both outcomes will exert downward pressure on Canadian interest rates.
I am an independent full-time mortgage broker and industry insider who helps Canadians from coast to coast. If you are purchasing, refinancing or renewing your mortgage,
contact me
or apply for a
Mortgage Check-up
to obtain the best available rates and terms.