Why Bad News for the U.S. Economy is Good News for Canadian Mortgage Rates
June 13, 2011
Bridge Financing – A Solution When Buy and Sell Dates Don't Overlap
June 22, 2011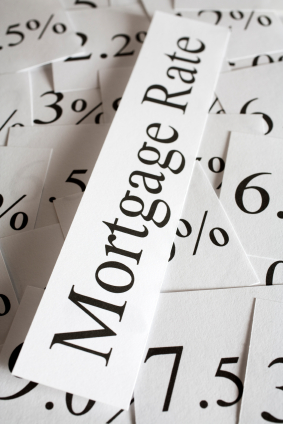 Mortgage holders across the country should raise a happy birthday toast to the Canada Housing Trust and its Canada Mortgage Bond (CMB) program.
The CMB program quietly celebrated its ten-year anniversary this past week by selling another round of bonds to a world-wide market that would have happily bought more (the issue was 1.4 times oversubscribed, meaning there was $1,400 of investor money lined up to buy every $1,000 Canada Mortgage Bond unit available). In the same week that Greek 5-year government bonds soared past 20%, the CMB program issued $6 billion worth of its bonds at a yield of 2.549%. This program, which now has $285 billion in bonds outstanding, is the single biggest reason why Canadian borrowers enjoy some of the lowest mortgage rates on the planet. Here's a brief description of how the program works:
Lenders must first be approved by the Canada Mortgage and Housing Corporation (CMHC) in order to pool and sell their mortgage loans to the Canada Housing Trust (CHT). These pooled loans, called Mortgage-backed Securities, are then converted by CHT into Canada Mortgage Bonds (CMBs). That's the magic step because now these bonds are backed by the full faith and credit of the federal government, and as such, investors will accept yields only marginally higher than those offered on Government of Canada bonds. (The CMB program provides other benefits as well, such as reduced capital requirements and increased liquidity, but that requires a more detailed explanation in a future post.)
Fixed-mortgage rates were unchanged for the week but in the background, Government of Canada (GOC) yields took us on quite a ride. They jumped 8 basis points (bps) on Tuesday, dove by more than 13 bps on Wednesday, and finished the week down about 7 bps overall. We're still in choppy waters but, for the time being, the momentum arrow for fixed-rate mortgages is still pointing down.
For the third week in a row, the qualifying rate used for variable-rate mortgages (called the MQR) was lowered by 10 bps to 5.39%. The belief that variable rates will be on hold for longer than previously thought gained another adherent, with Craig Alexander, Chief Economist at TD, revising his previous estimates.
The bottom line: A healthy CMB program that enjoys broad-based support with plenty of international participation (about a third of the latest issue was bought by foreign investors) will help keep our lenders liquid, and our mortgage rates competitive. Cheers to that.
I am an independent full-time mortgage broker and industry insider who helps Canadians from coast to coast. If you are purchasing, refinancing or renewing your mortgage,
contact me
or apply for a
Mortgage Check-up
to obtain the best available rates and terms.