GoC Bond Yields Lower In Response to More Bad Economic News
May 30, 2011
Would You Save More with a Fixed or Variable-rate Mortgage? (Rate Simulator)
June 8, 2011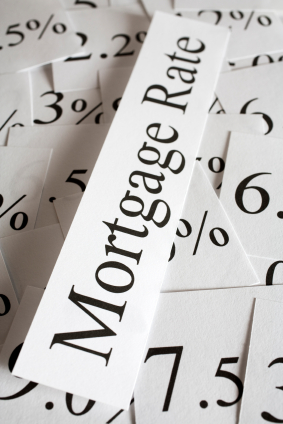 The Bank of Canada (BoC) Directors met last Tuesday and, as expected, they left the target for the overnight rate unchanged at 1%. Their post-meeting press release echoed Mr. Carney's recent comments that "greater momentum in household borrowing and spending in Canada represents an upside risk to inflation" and reminded Canadians that "some of the considerable monetary-policy stimulus currently in place will eventually be withdrawn". I found it interesting that the same day, Finance Minister Jim Flaherty also made a point of reminding Canadians that "it's only a matter of time" before interest rates start to go up.
Why, after two weeks of discouraging economic reports from around the globe, would the BoC and our Finance Minister choose this moment to remind Canadian mortgage borrowers that rates will rise? While it's true that our broader economy still needs the BoC's "considerable monetary stimulus" to bolster our hard won current momentum, there is a danger that low interest rates could fuel a consumer borrowing binge. If that happens, we will have traded a recession for a credit bubble – a cure worse than the disease. Reading between the lines, I can't help wondering whether the warnings about rates rising in the future are an attempt to talk consumers away from the borrowing punch bowl because it now looks as though the low-rate party will continue for longer than originally planned.
Five-year Government of Canada yields continued to drop last week, finishing 11 basis points lower as the string of discouraging international economic news continued. The latest round of U.S. housing, payroll, unemployment, consumer spending, auto sales and manufacturing data all disappointed just as the U.S. Federal Reserve is getting set to unwind its quantitative easing stimulus. Meanwhile, fears of sovereign default in Europe continue to rise. Not surprisingly, Canadian fixed-rate borrowers saw rates head lower throughout the week, with five-year fixed mortgages now on offer in the 3.69% range.
Cheaper fixed-mortgage rates are causing some borrowers who have been leaning toward variable rates to re-evaluate. While my crystal ball is as murky as ever, I would remind those borrowers that the lower growth expectations that caused fixed rates to drop also imply lower variable rates in future as well.
The bottom line: Keep an eye on consumer borrowing levels over the summer. They have recently started to moderate, and if that trend continues, the BoC and Mr. Flaherty will have one less unintended consequence to worry about when setting monetary and fiscal policy.
I am an independent full-time mortgage broker and industry insider who helps Canadians from coast to coast. If you are purchasing, refinancing or renewing your mortgage,
contact me
or apply for a
Mortgage Check-up
to obtain the best available rates and terms.