Mortgages for Co-op and Co-ownership Properties
May 25, 2011
Bank of Canada Increasingly Worried About Household Borrowing Rates
June 6, 2011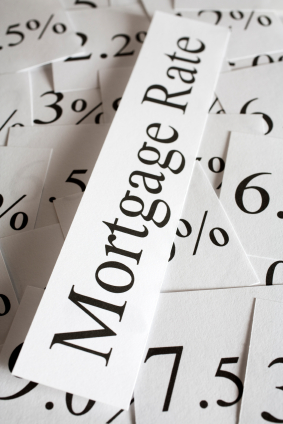 Government bond yields continued to drop last week as the market seemed to be downgrading Canada's medium-term growth forecasts. This change in sentiment may have been fuelled by recent comments from Bank of Canada Governor Mark Carney, who expressed continued concern about the strength of the global economic recovery and reminded us that Canada is not out of the woods yet, and it was also probably exacerbated by a steady stream of bearish news from around the globe last week.
On Tuesday, Goldman Sachs cut its growth forecast for China, calling for a "sharper and more extended slowdown" than previously expected. If China's voracious demand for commodities slows, this is expected to negatively impact economies and currencies that are highly correlated to commodity prices (like ours).  
In the U.S. the latest release of several key economic indicators came in lower than expected: pending sales of existing homes plunged (again), orders for durable goods disappointed, the jobless rate increased to 9%, and consumer spending fell short of expectations as higher food and energy prices continued to pinch wallets.
Meanwhile in Europe, Greece continues to move inexorably toward default, and there is increasing concern about whether the contagion spreading through many of the European Union's peripheral economies can be contained. Some analysts have long argued that the EU's still unfolding debt crises will eventually lead to the collapse of the Euro. For more on this, here is what my favourite analyst on the topic recently had to say.
Yet all of this bad news turned into good news for borrowers considering a fixed-rate mortgage. As uncertainty and risk levels increase, investors flock to safer investments – and our government bonds are about as safe as they come. The recent increase in demand for five-year Government of Canada bonds has driven yields down over the past several weeks, and this has lowered the cost of money for lenders. Much of the incremental savings have now been passed on to borrowers, and five-year fixed rates are back below 4%.
Borrowers applying for a variable-rate mortgage also benefited from last week's fixed-rate drop, because the Mortgage Qualifying Rate (MQR) was lowered to 5.59%. (The MQR is used to qualify variable-rate borrowers and is based on the posted five-year fixed rates at Canada's largest six banks.)
The Bottom Line: The Bank of Canada Board of Directors will meet this Tuesday, and while they are not expected to change short-term rates, their accompanying statement will be thoroughly parsed to detect any changes in their cautious overall view. More on that next week.
I am an independent full-time mortgage broker and industry insider who helps Canadians from coast to coast. If you are purchasing, refinancing or renewing your mortgage,
contact me
or apply for a
Mortgage Check-up
to obtain the best available rates and terms.