At-Target Inflation Shouldn't Delay the Bank of Canada's Own Mid-Cycle Adjustment
August 26, 2019
Will the Recent Bond Yield Run-up Push Canadian Mortgage Rates Higher?
September 16, 2019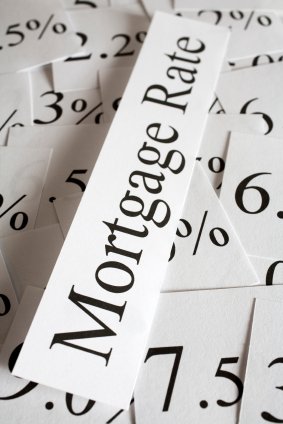 Last week the Bank of Canada (BoC) left its policy rate unchanged, at 1.75%, as the consensus expected, but it also surprised market watchers by maintaining policy-rate language that gave no hint of rate cuts to come.
Most analysts believed that the Bank would shift to a more dovish tone at last week's meeting and pave the way for a rate drop later this year. Instead, the Bank assessed that its policy rate was still "appropriate" based on current conditions.
For my part, in the lead-up to this meeting I argued that the BoC should cut its policy rate now, and I reiterated that belief even after we learned that overall inflation rose to the Bank's 2% target in July.
My conclusion, based on the Bank's oft-stated goal to anticipate the road ahead, was that it should cut its policy rate as a precaution (because it takes time for policy-rate changes to impact our economic momentum). But the Bank decided not to cut, and it didn't even adopt more dovish language as a milder form of monetary easing.
I found the BoC's latest policy statement surprising because the Bank and I essentially share the same overall assessment of our economy, which is that we're on a better-than-expected roll right now but that deteriorating conditions beyond our borders are likely to dampen momentum going forward.
To wit, the BoC believes that our economy is "operating close to potential and inflation is on target." (As a reminder, inflationary pressures build when an economy operates at or above its potential.)
Going forward, the BoC noted that our "growth in the second quarter was strong," but it conceded that "some of this strength is expected to be temporary" and it predicted that our economic momentum will "slow in the second half of the year." This will cause the gap between our current output and our maximum potential output to widen.
The Bank assessed that "stronger than expected inflation" was largely a result of "temporary factors," which means it expects our current inflation spike to prove temporary. (Let's also keep in mind that our overall Consumer Price Index (CPI) has been below the BoC's 2% target roughly 90% of the time since 2008, and that the Bank is supposed to care as much about below-target inflation as it does about above-target inflation.)
Against that backdrop, and with the BoC conceding that "escalating trade conflicts and related uncertainty are taking a toll on the global and Canadian economies," why not either cut rates now or at least concede that the deteriorating road ahead may make them appropriate in the near future?
There is only one explanation that comes to mind.
Last June BoC Governor Poloz gave a speech about central-bank transparency (which I summarized here). In it, he explained why offering forward guidance was diminishing the Bank's effectiveness and said that it planned to offer less forward guidance in the future.
Perhaps the BoC believes that adopting more dovish language to presage its next rate cut will reduce its potency?
In the meantime, the BoC's decision not to drop its policy rate has created its own significant impacts. Our bond yields surged higher and the Loonie strengthened after the Bank's announcement last week. Both developments slow our economic momentum in similar ways to monetary-policy tightening.
These factors, combined with the unrealized impacts from the BoC's previous rate-hike cycle and the intensifying headwinds beyond our borders, may slow our momentum more sharply than expected. If that happens, the Bank's inaction now may mean that it will end up having to cut by more later.
Time will tell.

The Bottom Line: I agree with the BoC's current assessment of the road ahead, and on the importance of adjusting monetary pre-emptively. I disagree with the Bank's view that now is not the time to act. In a world where almost every other central bank is cutting its policy rate, standing pat is akin to tightening. The Bank's latest announcement has fueled a short-term spike in Government of Canada bond yields that could push our fixed mortgage rates higher over the short-term. It also confirmed that lower variable mortgage rates may be farther off than many believed.
I am an independent full-time mortgage broker and industry insider who helps Canadians from coast to coast. If you are purchasing, refinancing or renewing your mortgage,
contact me
or apply for a
Mortgage Check-up
to obtain the best available rates and terms.