Variable Mortgage Rates Are Likely to Rise Again Soon … Are They Still the Better Bet?
June 4, 2018
A Trade War Would Push Down Our Mortgage Rates, But Be Careful What You Wish For
June 18, 2018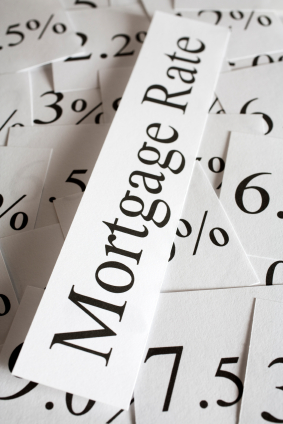 Last Friday Statistics Canada confirmed that our economy lost an estimated 7,500 jobs in May, which was a much worse result than the 23,500 job gain the consensus had been expecting.
Last month's drop marked our second monthly decline in a row (we lost 1,100 jobs in April), and we have now lost a total of 48,900 jobs over the first five months of 2018. The robust job-growth momentum that we enjoyed in 2017 continues to recede in our economy's rear-view mirror.
The question that follows for anyone keeping their eye on mortgage rates is: How will this impact the recent warning from the Bank of Canada (BoC) that it plans to raise rates again in the near future?
To answer, let's start by reviewing five highlights from our latest employment report:
Our economy lost 7,500 jobs in May. Full-time jobs declined by 31,000, part-time jobs rose by 23,600, and there was no change in the distribution of jobs between self-employment and the private and public sectors.
Our unemployment rate held steady at 5.8% for the fourth consecutive month, but only because our participation rate, which measures the percentage of working-age Canadians who are either employed or actively looking for work, fell from 65.4% to 65.3% on a month-over-month basis. The BoC recently estimated that there could be as many as one million able-bodied Canadians still on the employment sidelines and last month's fall in the participation rate increases the size of that untapped labour pool.
Employment in the core working age group of 25 to 54 fell by 38,000 jobs while workers aged 55 and older added a total of 29,000 new jobs. Economists have attributed our steadily declining participation rate to our aging demographics, figuring that an increase in retirees was putting downward pressure on our participation rate, but that doesn't square with the recent data. Workers aged 55 and older have gained a total of 173,000 jobs over the past year while workers aged 25 to 54 have only gained 73,000 new jobs – meaning that older workers are lifting the participation rate, not suppressing it!
We lost another 18,000 manufacturing jobs in May and that sector has experienced no net job growth over the past twelve months. This is a troubling sign for overall employment because manufacturing employment fuels job creation across our broader economy.
Average hours worked remained unchanged for the fourth straight month, while somewhat surprisingly against last month's weak employment backdrop, average year-over-year wage growth rose to 3.9% in May (up from 3.3% in April). Wage growth typically lags improvements in other areas of the economy, and the BoC will certainly take note that wage growth accelerated in a month where the other employment data left much to be desired (although some of that impact will be attributed to one-time minimum-wage increases in Ontario and British Columbia).
While the latest employment data disappointed overall, the rise in wage growth may still bolster the BoC's belief that additional policy-rate increases are needed to stay out in front of inflationary pressures. The Bank's most recent policy statement left little doubt about its plans to raise its overnight rate again in the near future, and I don't think last month's employment report, weak as it was, is likely to alter its timing.
Nonetheless, U.S. President Trump's recent decision to impose steel and aluminum tariffs on imports from Canada and other key U.S. allies, combined with his outright belligerence at last week's G7 summit, has pushed trade-policy uncertainty to new heights. As such, if the BoC does raise at its next meeting in July, I think it is likely to move back to the sidelines immediately thereafter.

The Bottom Line: Last Friday's weak employment report isn't likely to alter the BoC's clearly communicated intention to raise its policy rate again in the near future. But at the same time, it's hard to imagine the BoC raising rates repeatedly when our employment momentum has stalled out and as our policy makers continue to grapple with so much trade uncertainty.
I am an independent full-time mortgage broker and industry insider who helps Canadians from coast to coast. If you are purchasing, refinancing or renewing your mortgage,
contact me
or apply for a
Mortgage Check-up
to obtain the best available rates and terms.