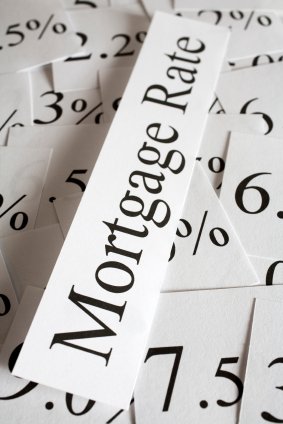 When the U.S. Federal Reserve meets this week, it is expected to adopt a more hawkish interest-rate stance in response to improving U.S. economic data. If that happens, U.S. bond yields will continue their recent rise and, given that Canadian bond yields have moved in lock step with their U.S. counterparts for some time now, an increase in our five-year fixed mortgage rates may follow.
The U.S. Fed finds itself in an increasingly difficult position. On the one hand, the Fed continues to tie its ultra-loose monetary policies to the strength of the U.S. labour market recovery, and the U.S. employment data still leave much to be desired. On the other hand, jobs data usually act as lagging indicators during recoveries, and other U.S. economic indicators seem to indicate that the U.S. recovery is now on a more solid footing. There is growing concern that the Fed will end up behind the curve if it waits much longer to start raising short-term interest rates. This could stoke inflation and ultimately force the Fed to raise rates sharply to catch up, dealing a harsh blow to U.S. economic momentum in the process.
The Fed also has an ongoing credibility issue to worry about. It has moved the goal posts it uses to estimate the timing of its next policy-rate increase several times already, and the longer the Fed waits, especially in the face of improving U.S. economic data, the more investors come to expect low rates to continue indefinitely.
To counteract this, over the past several years, every time U.S. investors become increasingly complacent about the threat of higher rates the Fed has issued some sort of warning to act as a check on group-think bubble psychology. This has triggered a short-term spike in bond yields that has been accompanied by tremors in the equity markets, followed by a 'clarification' from the Fed that then backtracks on its more hawkish language. If past is prologue, we should expect the same pattern to unfold this time. read more…
David Larock is an independent full-time mortgage planner and industry insider. If you are purchasing, refinancing or renewing your mortgage, contact Dave or apply for a Mortgage Check-up to obtain the best available rates and terms.