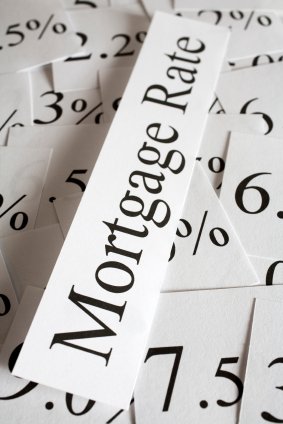 The hot question surrounding bond yields and mortgage rates these days is whether the U.S. Federal Reserve is going to raise its short-term policy rate, called the "funds rate", later this year.
The Fed funds rate is essentially the most important interest rate in the global economy. In normal times, it provides the Fed with its most effective monetary policy tool for controlling U.S. inflation and growth rates because it serves as the base rate on which all other U.S. interest rates are priced, either directly or indirectly. In extreme circumstances quantitative easing (QE) can have a greater short-term impact over U.S. interest rates, but QE is only used as a temporary, emergency measure.
Thus, the Fed funds rate has a profound influence over the U.S. economy, which is the world's largest. Given that bond yield movements in many other countries have a high correlation with U.S. bond yield movements, any change in the Fed funds rate initiates a cascading impact that permeates throughout the global economy. This impact is keenly felt in Canada, where our Government of Canada (GoC) bond yields have moved in lock step with their equivalent U.S. treasury yields since the start of the Great Recession, and this is why anyone keeping an eye on Canadian fixed mortgage rates should keep a watchful eye on the Fed's policy guidance.
Now on to the question of the day: Will the Fed finally raise its policy rate for the first time since 2006? read more…
David Larock is an independent full-time mortgage planner and industry insider. If you are purchasing, refinancing or renewing your mortgage, contact Dave or apply for a Mortgage Check-up to obtain the best available rates and terms.