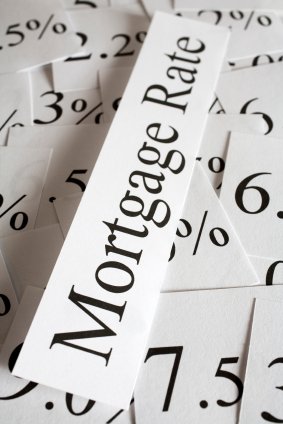 Canadian mortgagors from past generations look on with envy at borrowers today, who must decide whether record-low fixed-mortgage rates and/or rock-bottom variable-mortgage rates are the best option. While past generations would have camped out overnight on the sidewalk to take either of today's five-year mortgage rates, today's borrowers still agonize over their choice.
To help inform this age-old decision in our current environment, this week's post will explain why I think that the spread between today's fixed and variable rates is the key factor to consider when deciding between these options.
Right now a competitive five-year variable rate with excellent terms and conditions can be found in the 2.00% range, while a good five-year fixed-rate mortgage is in the 2.50% range. The current 0.50% gap between these two options is quite narrow by historical standards, and would be closer to 1.00% under more normal (and stable) economic circumstances.
If you are leaning towards a variable rate today, the 0.50% gap between five-year fixed and variable rates can be thought of as the 'margin of safety' that protects you if/when your variable rate starts to rise. Since the Bank of Canada (BoC) typically increases its overnight rate, on which variable-rate mortgages are priced, by 0.25% increments, it would only take two increases by the BoC before today's five-year variable rates cost the same as the available five-year fixed-rate alternatives.
Of course, this assumes that variable rates won't fall further, but that assumption seems reasonable with the BoC's overnight rate currently sitting at 0.50% – and I write this even as the Chinese stock market plummets and contagion fear begins to spread to North American markets. read more…
David Larock is an independent full-time mortgage planner and industry insider. If you are purchasing, refinancing or renewing your mortgage, contact Dave or apply for a Mortgage Check-up to obtain the best available rates and terms.