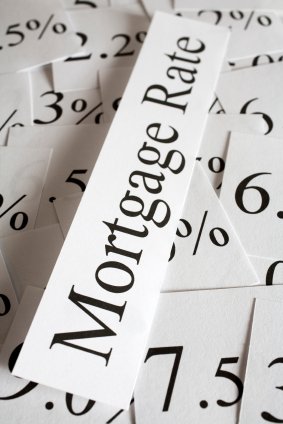 Today's post will provide a summary of three notable developments last week that have implications for Canadian mortgage rates.
The Office of the Superintendent of Financial Institutions (OSFI) Proposes Increased Capital Requirements for Mortgage Insurers
Just when you thought that all of the signs pointed toward ultra-low mortgage rates for as far as the eye can see, along comes our banking regulator, OSFI, with a draft proposal that would require mortgage insurers to put up more capital for mortgages deemed to have elevated levels of default risk as of January 1, 2017.
Our regulators are feeling increased pressure to make policy changes to address overheated housing markets, and tightening up capital requirements for our mortgage default insurers seems like a reasonable place to start (given that default insurance is ultimately backed by Canadian taxpayers).
To date, our default insurers (CMHC, Genworth and Canada Guaranty) have charged the same default insurance premiums for mortgages across all regional Canadian markets. But if increased capital requirements for specific high-priced regions, like Toronto and Vancouver, are introduced, one would expect the cost of the premiums in those regions to rise. So, for example, a borrower who is putting down 10% of the purchase price of a home in Toronto might soon pay a higher default-insurance premium than a borrower making the same down payment in Winnipeg.
Most interestingly, this change would apply to both high-ratio loans, where borrowers are putting down less than 20% of the purchase price, and also to conventional loans, where borrowers are making down payments of 20% or more. The latter is significant because today, the lender typically absorbs the default insurance premiums charged on conventional loans. So whereas a lender can pass on increased insurance costs to high-ratio borrowers by bumping their up-front premiums, on conventional loans those increased costs would most likely be absorbed through mortgage-rate increases. Today there is often a small gap between high-ratio and conventional mortgage rates, where high-ratio borrowers gain a slight discount in exchange for paying for high-ratio default insurance, and that gap is likely to grow wider as a by-product of OSFI's latest proposal.
In addition to higher borrower costs, default insurers are likely to tighten their underwriting guidelines in markets that require increased capital, which means fewer exceptions for marginal borrowers who are just getting under the bar. And this change will hit many of the monoline lenders harder than banks, because the monolines, which specialize in mortgage lending only, typically need to insure all of their conventional loans against default, whereas banks have access to alternative funding sources that don't require default insurance.
While higher borrowing costs and a tilted playing field that favours certain lenders over others aren't music to our ears, raising capital requirements to address the significant and rising disparities between our regional housing markets seems like a prudent move. In the long run, changes like this should continue to be good for us, in a brussel sprouts sort of way. read more…
David Larock is an independent full-time mortgage planner and industry insider. If you are purchasing, refinancing or renewing your mortgage, contact Dave or apply for a Mortgage Check-up to obtain the best available rates and terms.