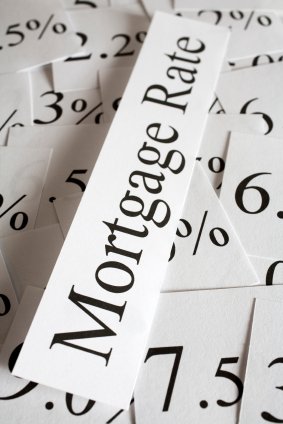 Last week was a relatively slow one on the mortgage-rate news front so I thought I would use today's update to highlight several of the posts I have written since the inception of this blog – which now includes 230 posts and counting.
Most Popular
Some of my most popular posts focus on mortgage contract terms and conditions that are often buried deep within your mortgage documents . If life were fair, many of these clauses would be printed in boldface font and come with flashing lights next to them:
This post explains how lenders calculate fixed-rate mortgage penalties. Many readers are surprised to learn that the Big Six banks charge penalties that are often four or five times higher than those assessed by many other lenders.
When I wrote "Why I Won't Sell Mortgage Insurance", I got a call from a mortgage life insurance company telling me that I had to take the post down because I wasn't a licensed insurance advisor and therefore wasn't entitled to offer an opinion on the product. (I didn't.)
This one explains how one large Canadian lender imported an aggressive U.S. lending tactic – and this lender is also the only one in Canada that uses collateral mortgage charges on standalone fixed-rate mortgages, a technicality which I explain is good for banks but bad for customers.
My variable-rate simulations tend to draw a significant amount of interest as I try to look into my murky crystal ball to divine whether a fixed or variable rate might save some money over the next five years. (I'm due to post an updated version soon.)
Interest-Rate Commentary
If you're going to write about where interest rates may be headed, I think you earn your credibility when you go against the grain and offer a view that challenges conventional wisdom (provided your theories are well researched and supported). Here are some examples of where I took that risk: read more…
David Larock is an independent full-time mortgage planner and industry insider. If you are purchasing, refinancing or renewing your mortgage, contact Dave or apply for a Mortgage Check-up to obtain the best available rates and terms.