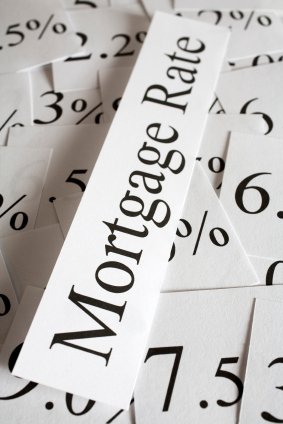 Last week the Bank of Canada (BoC) lowered its Mortgage Qualifying Rate (MQR) from 5.34% to 5.19%, marking the first MQR decrease since September 2016.
In today's post I'll offer a quick review of how the MQR works before highlighting some fundamental and persistent design flaws in this critically important benchmark.
Let's start with a basic explanation of how the MQR is used during the mortgage qualification process:
If you're in the market for a five-year fixed-rate mortgage today, you're looking at rates a little below 3%, and if you're looking for a comparable five-year variable-rate today, those rates are typically about 0.20% to 0.35% higher (a sign of the strange times in which we live).
Even though the rate on your five-year mortgage is likely to be a little above or below 3%, lenders will use the MQR rate (now 5.19%) to qualify you for the amount you want to borrow. This "stress test", as it is commonly called, is designed to ensure that you can afford to renew your mortgage at higher rates down the road.
If you are putting down less than 20% of the purchase price of a property, you are always qualified using the MQR.
If you are putting down more than 20% of the purchase price of a property, or refinancing/renewing your existing mortgage, your application will be qualified using the greater of the MQR, or the rate on your mortgage plus 2%. (Since most of today's rates are lower than 3.19%, the vast majority of these borrowers are also now being qualified at the MQR).
The MQR drop of 0.15% only adds a few thousand dollars of purchasing power to each borrower's bottom line, so that news alone doesn't warrant much ink. But with the MQR back in the headlines, now seems like a good time to take another look at its fundamental design flaws, none of which have been addressed by our policy makers since its introduction.
David Larock is an independent full-time mortgage broker and industry insider who helps Canadians from coast to coast. If you are purchasing, refinancing or renewing your mortgage, contact
Dave
or apply for a
Mortgage Check-up
to obtain the best available rates and terms.