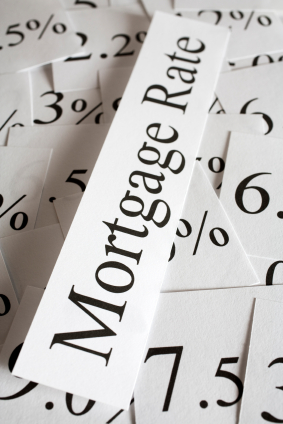 The Bank of Canada (BoC) is widely expected to increase its overnight rate by another 0.25% when it meets this Wednesday, and if that happens, variable-rate and home-equity line-of-credit (HELOC) borrowers will see their rates rise by the same amount shortly thereafter.
While fixed-rate mortgages will not be directly impacted by the BoC's looming policy-rate hike, its accompanying commentary and the release of its latest Monetary Policy Report (MPR) may also push Government of Canada (GoC) bond yields higher, which our fixed mortgage rates are priced on. Most market watchers expect the BoC to sound a more upbeat tone on our economy this week for the following reasons:
Our trade uncertainty clouds have finally parted. NAFTA has been replaced with the USMCA, and our policy maker's worst fears of an escalating tariff war with our largest export partner can now be put to rest (subject to each member country approving the new agreement).
Our economy grew faster than expected in the second quarter. In its July MPR, the Bank projected annualized second quarter GDP growth at 1.9%, but our actual result came in much higher, at 2.9%.
Canadian businesses are upbeat. The BoC's latest quarterly Business Outlook Survey, which was completed just before the USMCA was signed, showed that Canadian businesses were optimistic about future sales and already inclined to invest in productivity enhancements and expansion. That is encouraging because the BoC is hoping that business investment and rising export sales will replace consumer spending as the main drivers of our economic momentum.
CIBC Chief Economist Avery Shenfeld recently noted that the BoC is likely "to sound sufficiently hawkish to justify the pain that rate hikes impose on debtors". Essentially, the Bank's words need to back up its actions.
All that said, the bond market's reaction may well boil down to the inclusion or exclusion of the key word "gradual".
David Larock is an independent full-time mortgage broker and industry insider who helps Canadians from coast to coast. If you are purchasing, refinancing or renewing your mortgage, contact
Dave
or apply for a
Mortgage Check-up
to obtain the best available rates and terms.