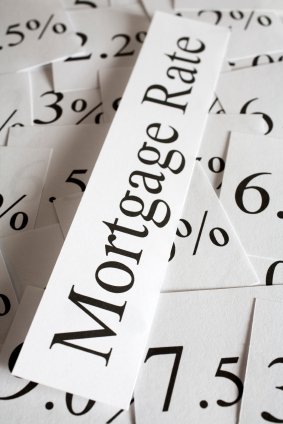 The U.S. Federal Reserve increased its policy rate by another 0.25% last week, as was universally expected.
The Fed's policy-rate movements are noteworthy to Canadians because our two economies are so deeply integrated and because the U.S. economy is about nine times bigger than ours. The Fed moves rates in response to changing U.S. economic conditions, and given that the Canadian economy tends to track the U.S. economy over time, the Fed's actions can act as a bellwether for anyone keeping an eye on Canadian mortgage rates.
To that end, here are the key highlights from last week's Fed meeting:
The Fed's policy-rate range was raised from 2.00% to 2.25%. (For context, the BoC's policy rate currently stands at 1.5%.)
The Fed raised its forecasts for U.S. GDP growth from 2.8% to 3.1% for 2018, and from 2.4% to 2.5% for 2019. Its previous estimate for GDP growth in 2020 was left unchanged at 2.0%.
The Fed observed that "the labour market has continued to strengthen and that the economy has been rising at a strong rate". The Fed also expressed confidence that U.S. inflation would continue to hover in the 2% range and said that it did not yet see evidence that recently enacted trade tariffs have impacted prices.
The Fed's most noteworthy change was the removal of the word "accommodative" when describing its current monetary policy stance in its press statement. Market watchers interpreted this as a sign that the Fed would slow the pace of its rate hikes, but U.S. Fed Chairman Jerome Powell subsequently clarified that the wording change was merely an acknowledgement "that policy is proceeding in line with our expectations".
The Fed is forecasting that it will raise its rate by another 0.25% when it meets in December, three more times throughout 2019, and then once more in 2020. (Interestingly, and by way of contrast, the futures market is pricing in only two more Fed rate hikes between now and the end of 2019.)
Now let's draw out some implications for the Canadian economy and our mortgage rates:
David Larock is an independent full-time mortgage broker and industry insider who helps Canadians from coast to coast. If you are purchasing, refinancing or renewing your mortgage, contact
Dave
or apply for a
Mortgage Check-up
to obtain the best available rates and terms.